Kuruthi Trailer: Prithviraj Sukumaran Starrer Is A Raw & Dark Thriller
Kuruthi Trailer: Prithviraj Sukumaran & Roshan Mathew Starrer Promises a Dark Nail Biting Thriller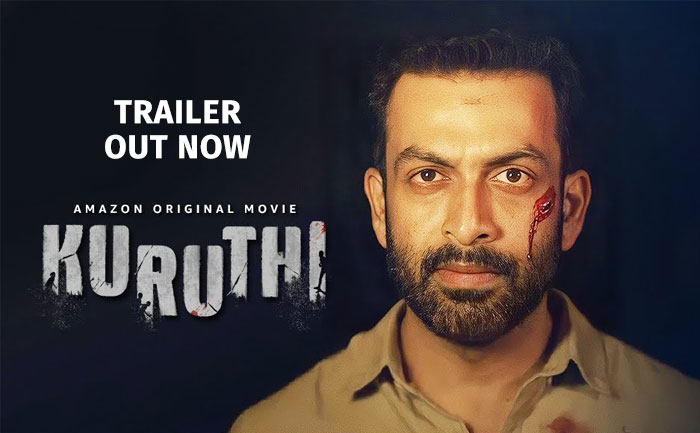 Amazon Prime Video today unveiled the trailer of Prithviraj Sukumaran starrer Kuruthi. The trailer of the Malayalam crime thriller promises a dark raw action-packed thriller. The entire film seems to take place during the span of a night. Prithviraj plays a god-fearing man who is seeking vengeance from those who have wronged him.
Catch the action-packed trailer of Kuruthi here:
The action-packed trailer takes us through the verdant background of Eratupetta in Kerala into the life of Ibrahim. He lives deep in the mountains trying hard to leave his bitter past behind. But things take a turn when a cop with a prisoner in to seek refuge from a killer who is chasing them. However, the killer is not in a mood to give up. Soon Prithviraj's vengeful campaign faces resistance from Ibrahim, played by Roshan Mathew, a man of faith. The night is a test of the killer's hate and Ibrahim's faith.
Kuruthi is directed by ManuWarrier and produced by SupriyaMenon under the banner of Prithviraj Productions. The movie features, Prithviraj Sukumaran in the lead along with RoshanMathew, MuraliGopy, ShineTom Chacko, Srindaa, Mamukkoya, ManikandanRajan, NavasVallikkunnu, SagarSurya and Naslen in pivotal roles.
Also Read: Prithviraj Sukumaran Shares Romantic Selfie with Wife. Dulquer Salman Reacts