Priyanka Chopra's brother Siddharth's wedding in a mysterious phase
The bride-to-be's cryptic captions make it seem like something else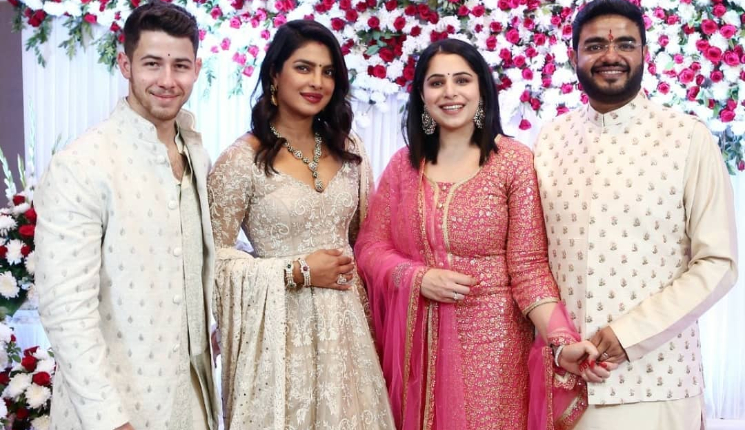 Priyanka Chopra had recently been in town for her brother Siddharth's wedding with Ishita Kumar. The couple was engaged and Priyanka had been there to attend their Roka ceremony. The actress was also seen this time posting sleepy selfies of herself while on her flight to India.
But the actress left the town on 30th of April after casting her vote on 29th and inaugurating her mother's new clinic. Also, there has been news that the wedding has been postponed owing to the bride-to-be's emergency operation. Ishita also posted a picture on her handle from that hospital captioned "Recovering from surgery. Very painful but glad it's over." On Thursday she posted a picture in a resto-bar captioned "Cheers to new beginnings. With a goodbye kiss to beautiful endings."
There were a few comforting comments from her parents too. While she posted a picture of her bridal shower with her friends, The Roka photographs went missing from her handle. Seems like the Instagram handle has gone missing too.
Priyanka Chopra and Nick Jonas have sent in the best wishes for this couple during Roka. Ishita had posted pictures of the gifts from Priyanka and Nick along with their handwritten note. The two were in a relationship before they decided to take a step ahead.
Previously, Siddharth had been engaged to his longtime girlfriend Kanika Mathur in 2014. Their wedding was supposed to take place in February 2015 in Goa. But even that was said to have been postponed but seemingly never happened.
While mama Madhu was asked about it by the Mumbai Mirror, she said "We are disappointed but what can you do when a person is unwell? We wish Ishita a speedy recovery".
Also Read: Priyanka Chopra's Brother, Siddharth Chopra's, Wedding Postponed?