Fake Social Media Followers Racket: Priyanka Chopra And Deepika Padukone To Be Summoned By Mumbai Police?
According Latest Media Reports, Priyanka Chopra And Deepika Padukone To Be Questioned By Mumbai Police In Fake Social Media Followers Racket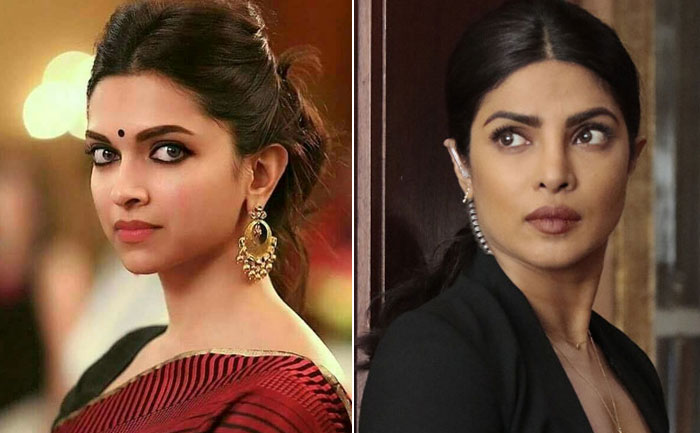 According to the latest media reports, Mumbai Police had been keeping a close eye on few agencies and A-lister's of Bollywood in order to track the fake social media followers' racket. Police on Wednesday i.e July 22 arrested 29-year-old Kashif Mansoor for his involvement in this racket. Now, as per other reports, Bollywood actresses, Priyanka Chopra and Deepika Padukone are likely to be questioned by the Police officials in the scam case.
Apparently, Mansoor is the owner of a firm called 'Avmsmm', which is accused of selling fake followers. As per Mumbai Police, Mansoor, a civil engineer, has completed 25,000 orders to date and has sold 2.3 crores, fake followers, so far. Not just that, last week Police has apparently arrested another man, Abhishek Dinesh Daude for having a connection with Bollywood celebs and creating fake social media followers for them.
According to the latest report in DNA, while talking about the fake social media followers racket, Mumbai Joint Commissioner of Police Vinay Kumar Chaubey said in a statement, "We have investigated and found as many as 54 firms involved in this racket. SIT comprising Crime Branch along with Cyber Cell has been formed which will help in investigating this case."
The report further stated that a foreign social media marketing company www.followerskart.com where Daude claimed to work is now under a police scanner. It is also suggested that Mumbai Police found around 176 high-profile people, which include Bollywood celebrities and sportspersons, who have allegedly paid money to get more followers. Priyanka Chopra Jonas and Deepika Padukone are among the eight other top Bollywood personalities who are likely to be interrogated by the Mumbai Police, the reports claim.
Also Read: Deepika Padukone And Shah Rukh Khan To Be Featured In Sidharth Anand's Film?