Nick Jonas' Biggest Fan Priyanka Chopra is Excited About His Happiness Begins Tour
Actress Priyanka Chopra Jones shows er excitement for Nick Jonas as 'Jonas Brothers' start their 'Happiness Tour'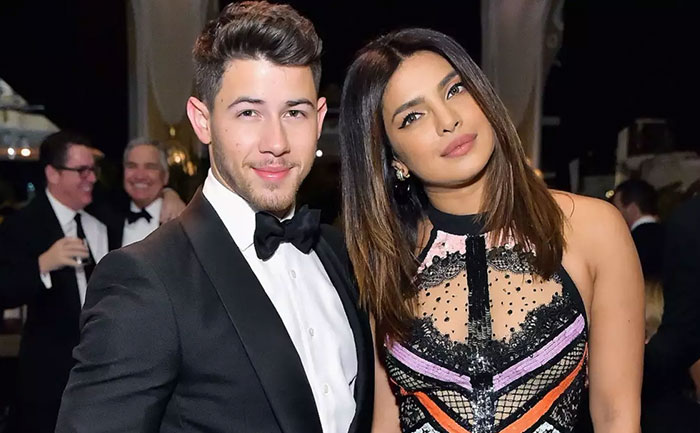 American singer Nick Jonas is all pumped up for his upcoming tour "The Happiness Begins" tour. As we all know the Jonas Brothers (Nick, Kevin, Joe Jonas) have brought their band together. "The Happiness Begins" tour starts from August 7, 2019, in Miami and will conclude in 2020 in Paris.
The Jonas brothers keep uploading photos and videos of their rehearsals on Instagram which has got all the fans excited. But, not only the fans around the world, Nick Jonas's wife Priyanka seems enthusiastic about their first tour as well.
Taking to social media, Nick Jonas shared a video on his Instagram wherein he can be heard speaking about the tour, while Priyanka shares her excitement too as she lays on the side of the bed. The Bollywood actress shows her support and enthusiasm about the tour.
watch the video below:
Sharing the video, Nick captioned the video, "One week away from the start of the #happinessbeginstour who's ready?". Many fans dubbed her the biggest fan of hubby Nick Jonas and they showed their support towards the tour as well as the couple.
A user wrote, "I love how much all of your wives support you guys" Another fan wrote," You may think you're the biggest Jonas Brothers fan but if you're, not Priyanka Chopra Jonas you're wrong." The Sucker singer married Priyanka in December 2018 and the two have been setting couple goals ever since.
Also Read: The Sky Is Pink: First Look Of Priyanka Chopra Starrer Out