Puducherry: Kiran Bedi Removed As Puducherry Lt Governor
Kiran Bedi Relieved As Puducherry Lt Governor; Sends One Last Message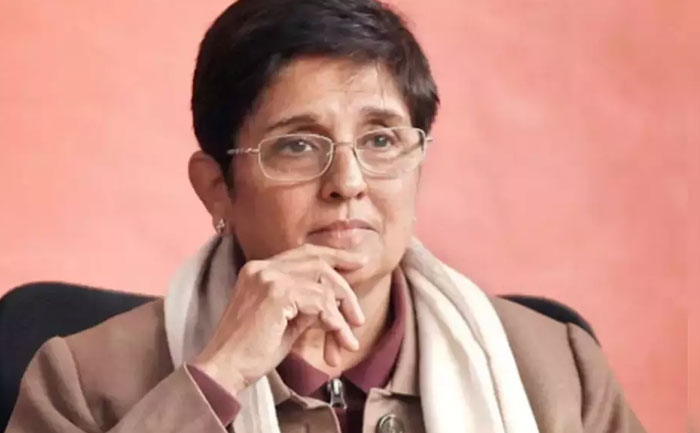 Lieutenant Governor of Puducherry Kiran Bedi has been relieved of her post on Tuesday morning. The sudden development took place on the heels of a political crisis. The Congress-led government lost its majority with the resignation of another MLA. President Ram Kovind has directed that Kiran Bedi shall cease to hold the position of Lieutenant Governor of Puducherry. He has appointed Telangana Governor Tamilisai Soundararajan to discharge the functions of Puducherry's Lt Governor.
The decision to relieve Bedi is the culmination of a long-running feud between her and chief minister V Narayanasamy.
"It is a victory in our fight for secularism. It is a victory for the people… the people of Puducherry are celebrating the removal of Kiran Bedi," Mr Narayanasamy told NDTV Tuesday night.
As Kiran Bedi ends her tumultuous tenure as the Puducherry L-G, she released a farewell message for the people of the Union Territory. She said, "I thank the Government of India for a lifetime experience in serving as its Lt Governor. I also thank all who worked with me closely. I can say with deep sense of satisfaction that during this tenure 'Team Raj Nivas' diligently worked to serve the larger public interest. Whatever was done, was a sacred duty, fulfilling my constitutional and moral responsibilities."
Thank all those who were a part my journey as Lt Governor of Puducherry—
The People of Puducherry and all the Public officials. 🙏 pic.twitter.com/ckvwJ694qq

— Kiran Bedi (@thekiranbedi) February 17, 2021
Also Read: Puducherry Doctor's Message to Vijay & Simbu Goes Viral