Punjab government orders drug test mandatory for all government employees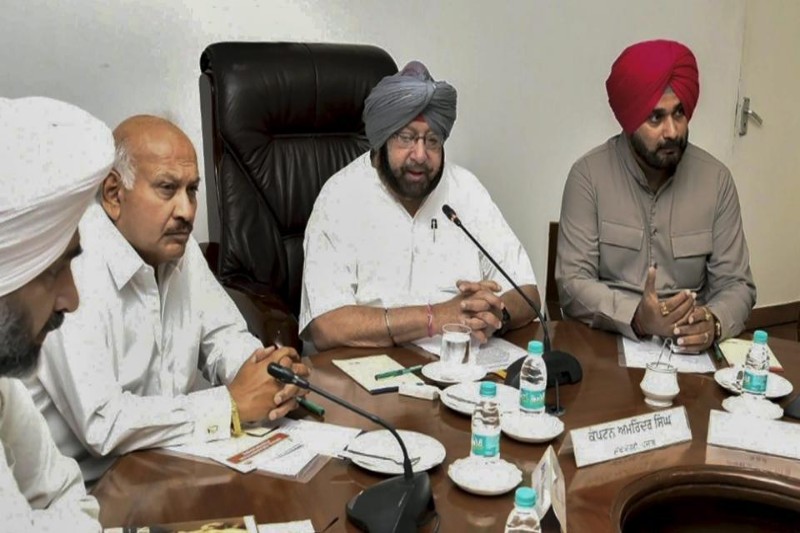 Punjab Chief Minister Amarinder Singh on Wednesday ordered his Chief Secretary to make drug tests mandatory for all government officials, including Police, clerks and lawyers.
The Secretary has been directed to spread the word and have the necessary modulations ready for the tests.
"The Chief Minister has ordered mandatory drug screening in all cases of recruitment and promotions, as well as in the annual medical examination required for certain employees" said a government spokesman to Hindustan Times.
Singh had also communicated his Cabinet's recommendation to the Centre yesterday, seeking amendment to the Narcotic Drugs and Psychotropic Substances (NDPS) Act to provide for the death penalty for first-time drug smugglers too.
In his attempt to eliminate the use of narcotics, the Punjab Chief-Minister had made it madatory for every government employees to undergo a drug test through every stage of their career.
The state has about 3.5 lakh government employees and drug tests are already mandatory for the recruitment of constables and sub-inspectors in Punjab Police. A recent decision has also made the test mandatory for gun licences.
In the police recruits the drug tests includes search for morphine, amphetamine, marijuana, benzodiazepine (sleeping pills), propoxyphene (pain killers) and other drugs.
Also Read: Punjab wants death penalty for drug peddlers and smugglers
Questions were raised about the government not making drug tests mandatory for legislators and ministers.
However, curbing any such claims Rural Development, Panchayati Raj and Urban Development Minister, Tript Rajinder Bajwa, who had earlier supported the need to make drug tests mandatory for Punjab Police officers, said after the CM's announcement that he would also go for a dope test on Thursday.
"I am going to get my dope test done to set a precedent. I don't demand to make this compulsory. But I feel all politicians should listen to their conscience and get their dope test done," said Bajwa, replying the questions of ministers not agreeing to a drug test.
Image credit-Hindustan Times