PV Sindhu endures another final defeat; settles for silver at Badminton World Championships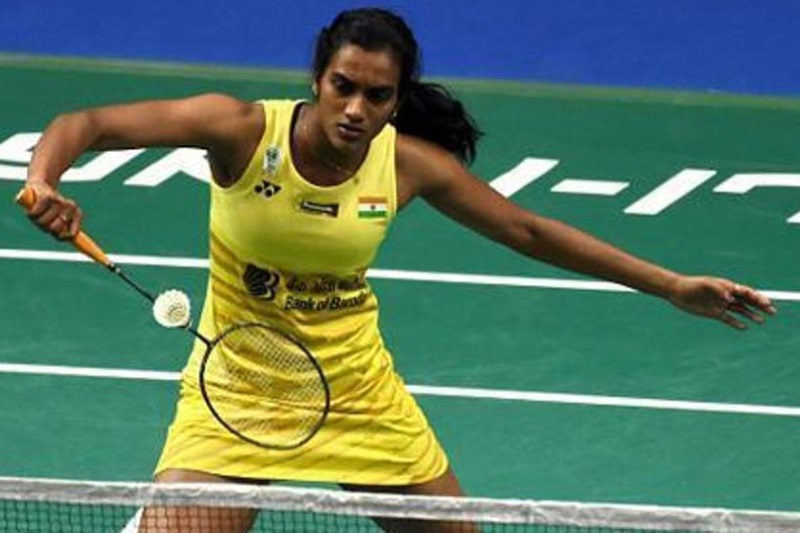 For the second successive time, PV Sindhu settled for a silver after losing 19-21, 10-21 against Carolina Marin in the women's singles final of the Badminton World Championship in Nanjing, China, on Sunday.
The 23-year-old who had lost to Nozomi Okuhara of Japan in last year's final hardly failed to put up a fight against Marin losing in just 46 minutes. The Spaniard with the victory has now become the first women's singles player to win the championship gold medal three times.
Her previous two wins came in the 2014 and 2015 editions, in one of which she had defeated another Indian Saina Nehwal.
It seemed a tactical battle was on when the game began, with both Sindhu and Marin receiving several warnings from the umpire for time-wasting and taking too long to settle between serves.
Also Read: PV Sindhu cruises into the final of Badminton World Championships to set up a meet with Carolina Marin
Sindhu, who showed tremendous grit and determination to bounce back after conceding big deficits against Yamaguchi in the semi-final lacked the same focus and was sluggish in her court movements. She nonetheless led 11-8 at the break of the first game and increased the advantage to 14-9. But Marin fought back with six points to level the set at 15-15, with Sindhu winning just one in between.
There was, however, no stopping the Rio Olympics gold-medallist, who raced to 21-19 in no time and clinched the set.
The win spurred her confidence further, with the World No. 3 Sindhu finding it more difficult to cope in the second set. She was already behind at 0-5 but completely lost way at the break, with the Spaniard leading 11-2. Marin eventually won 21-10  after a period of utter dominance over the Indian. Meanwhile, Sindhu after much toil barely managed to reach the double figures when the World No. 8 made two consecutive unforced errors.
Despite the final disappointment once again, Sindhu became the only Indian to win four World Championship medals. She had earlier clinched the bronze in 2013 and 2014 edition and finished runner-up last year.