Ponniyin Selvan: When Radikaa Sarathkumar joked about Mani Ratnam choosing Aishwarya Rai over her
Notably, this would be the second time Mani Ratnam and Radikaa Sarathkumar are collaborating for a project.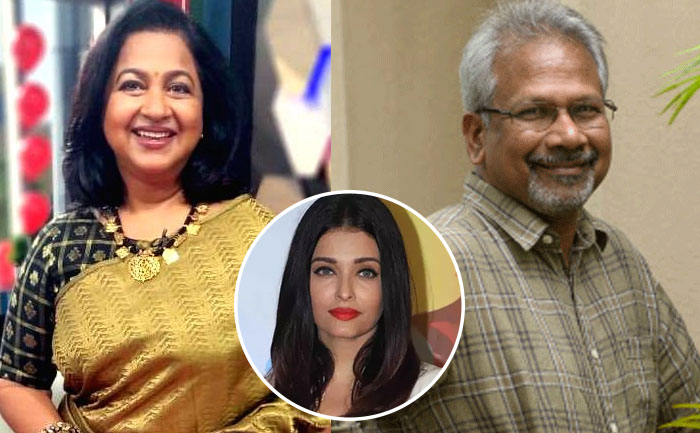 Ponniyin Selvan is one of the most anticipated Kollywood movies of 2020. It is based on a historical novel written by Krishnamurthy. The story of Ponniyin Selvann revolves around early days of  Arulmozhivarman, who later became the great Chola emperor Rajaraja Chola I. Written and directed by Mani Ratnam, the film features Radikaa Sarathkumar as the female lead.
Earlier there were reports claiming that the role of the female lead in Ponniyin Selvan will be portrayed by Bollywood actress Aishwarya Rai Bachchan.
At the film's studio launch that took place at Satyam Cinemas in Chennai, Radikaa Sarathkumar had spoken about her association with renowned director Mani Ratnam. Her speech made people laugh.
Notably, this would be the second time Mani Ratnam and Radikaa Sarathkumar are collaborating for a project. The duo had earlier worked together in Pagal Nilavu (1985) which featured Radikaa as the Bharatanatyam dancer.
On a lighter note, Radikaa said, "He cried at some point watching me dance. He is crying even today (laughs). I had asked him 'why did you cast me in that role?'"
Since he always speaks in two words, he replied, "It's okay" and burst into laughter. Along with her, Sarathkumar and the rest of the audience were in splits.
She did not stop and went on to crake a joke about Mani Ratnam preferring Aishwarya Rai Bachchan over her for Ponniyin Selvan.
"Mani would prefer me to do all his important characters, but apparently Aishwarya Rai lacks a few inches than me which makes her, his ideal choice. I asked Mani Ratnam for a role in Ponniyin Selvan, but he said 'it's two inches here and there," she added.
On the professional front, beside Ponniyin Selvan, Radikaa Sarathkumar has multiple projects lined up for release including Vaanam Kottatum. She will be seen sharing the screen space with her husband Sarathkumar in Dhana Sekaran's directorial.
Vaanam Kottatum is also produced by Mani Ratnam's production house Madras Talkies. The film also Vikram Prabhu, Madonna Sebastian, Aishwarya Rajesh and Amitash Pradhan.
Also Read: Ponniyin Selvan title front revealed