Rafale Deal: Sharad Pawar takes PM Modi's side, says no doubt on his intentions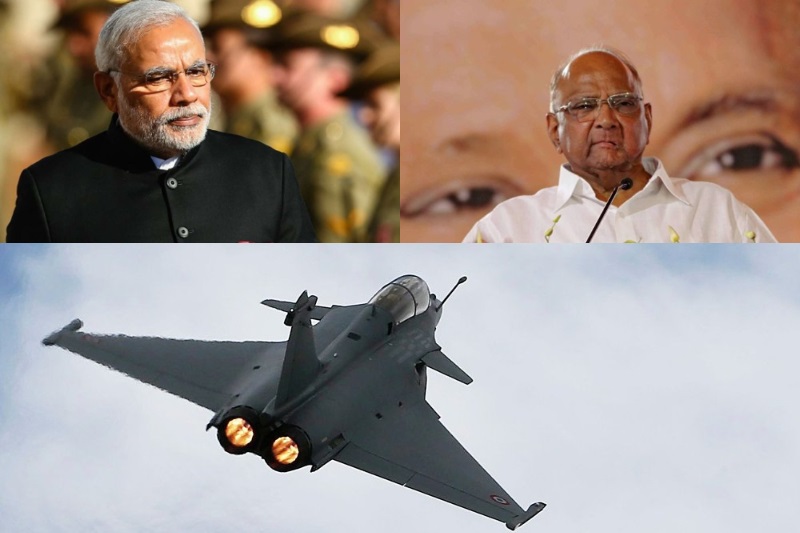 Nationalist Congress Party chief Sharad Pawar, a possible ally in the UPA's Mahagatbandhan (grand alliance), had minced his words on Rafale deal and kept people guessing which side is he leaning on. Pawar was of the opinion that nobody in the country have doubts over Prime Minister Narendra Modi's intentions.
Pawar, while speaking with a Marathi news channel, stated the opposition demanding from the Union government to share the technical details relating to the fighter jet "made no sense".  But, on a safer side, the former Defence Minister said that there is no harm in disclosing the details of the prices of the aircrafts.
Pawar said, "I don't think people have doubts about Modi's intentions personally." Adding on, Pawar said alleged that the confusion started with Union Defence Minister Nirmala Sitharaman presenting the government's side improperly. He said, as reported by NDTV, "Now, (Union Finance Minister Arun) Jaitley can be seen articulating (government's stand) on the issue (instead of Sitharaman)."
It is to be known that the Congress party had launched an offensive attack on the Union government for alleged scams in Rafale deals and attacked Prime Minister Narendra Modi. The Opposition has slammed the government for giving the contract to Anil Ambani's Reliance Defence by endangering national security by bypassing state-run Hindustan Aeronautics Limited (HAL).
ALSO READ: Rafale Deal: Rahul pens satirical poetry on social media, takes jibe at PM Modi