Rahul Gandhi Leads With 8 Lakh Votes In Wayanad, Set For Historical Win
Rahul Gandhi secured 13 lakh votes and ahead with 8 lakh margin in Wayanand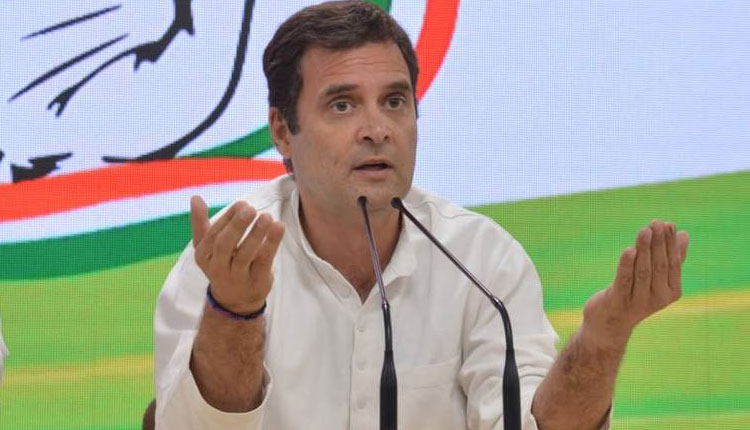 Rahul Gandhi might be trailing behind with Bharatiya Janata Party (BJP)'s nominee Smriti Irani in Amethi but he is all set to make an electoral record by winning more than 8 lakh votes in Wayanad. Yes, you read that right, Rahul Gandhi contested Lok Sabha election 2019 from both Amethi and Wayanad. Congress President is reported to have secured more than 13 lakh votes in Wayanad.
The counting of votes in Wayanad is underway and he has taken a lead of over 8 lakh votes against Communist Party of India (CPI) nominee, PP Suneer in Lok Sabha Elections 2019. If this trend turns out true or Rahul Gandhi managed the lead of 8 lakh votes till the final result, it would be the highest ever margin in India's electoral history.
Prior to Rahul Gandhi, the record was held by BJP candidate Pritam Munde, who won the election by a margin of 7 lakh votes from Beed Lok Sabha seat in Maharashtra. In that election, Pritam Munde had secured 9.16 lakh votes while her rival Ashok Patil of Congress got 2.24 lakh votes.
Indian Prime Minister had also won the last Lok Sabha election with a margin of 5.7 lakh votes from Vadodara in Gujarat. In 1989, Ram Vilas Paswan had won the election with a margin of 5.04 lakh votes. If Rahul Gandhi wins Wayanad seat with 8 Lakh margin, it will be the highest ever margin in India's electoral history.
Congress president Rahul Gandhi seems to have suffered a massive loss in Amethi as he is trailing behind with more than 18,000 votes against BJP's Smriti Irani. Rahul's Amethi loss could be one of the biggest political upsets of this Lok Sabha elections.
Also Read: International Leaders Congratulate PM Narendra Modi On His Second Spectacular Win