Rahul Gandhi set to launch campaign for upcoming Assembly elections in Telangana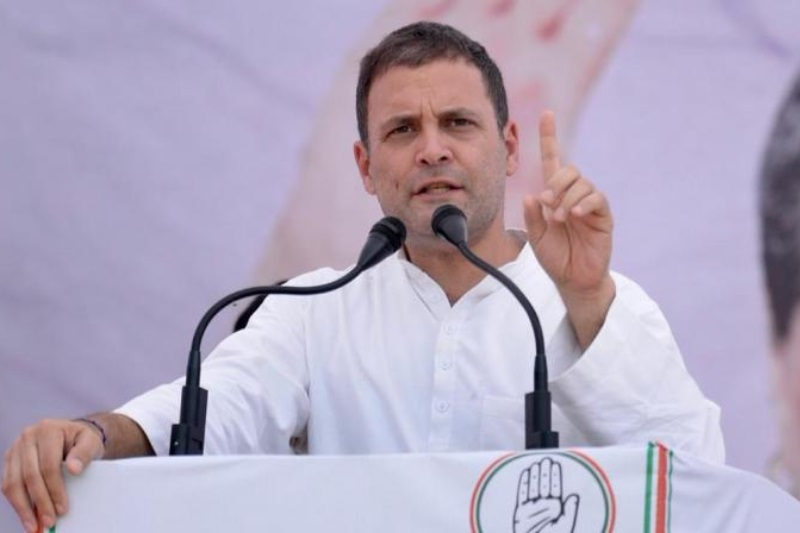 All India Congress Committee (AICC) president Rahul Gandhi is all set to launch his party's election campaign for the forthcoming Assembly elections in Telangana from Bhaimsa in Adilabad district on Saturday.
Rahul Gandhi will participate in Rajiv Gandhi Sadhbhavana Yatra at Charminar in Hyderabad, followed by public meetings in Bhaimsa and Kamareddy. It is to be noted that the three venues chosen for Rahul Gandhi's public rally indicate that Congress wants to woo minorities.
During his high-voltage campaign in Telangana, Rahul Gandhi will mainly focus on farmers, development and corruption in the state.
Importantly, Rahul Gandhi is expected to address seven public meetings in Telangana, as part of the Congress's campaign. The Telangana Pradesh Congress Committee leaders are eagerly awaiting Gandhi's speech, expecting it to boost the confidence of party workers.
In his last review meeting with the TPCC leaders held in Hyderabad, Rahul Gandhi had said that the TPCC has failed to claim the benefits of giving statehood to Telangana. Notably, Telangana will vote on December 7.
Also Read: Telangana Assembly elections: Opposition follows wait and watch policy on seat sharing