Rahul Gandhi seems to be in a hurry; media miffed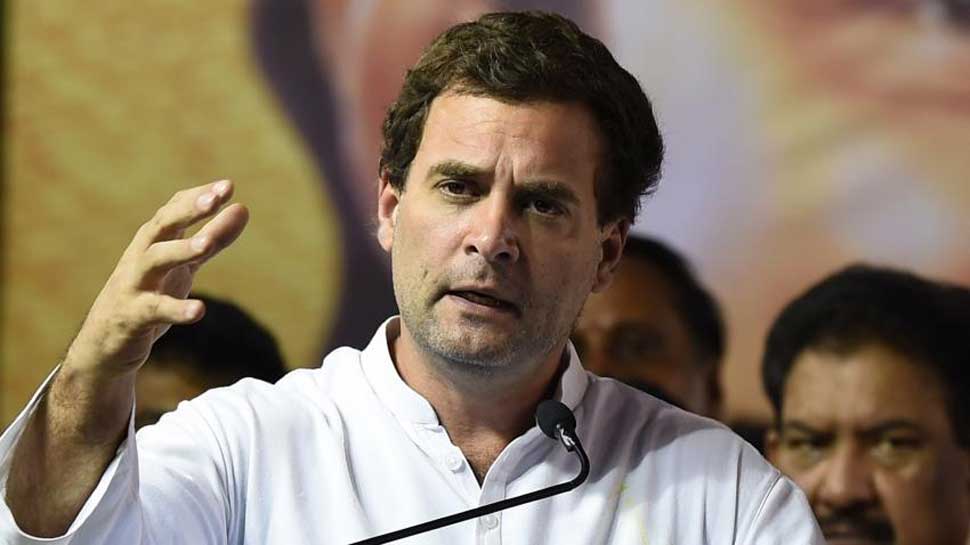 Congress President Rahul Gandhi's first ever press conference in Bandra, Mumbai on Wednesday turned out to be a huge disappointment as it lasted for 2 minutes and 45 seconds.
The media briefing was organized by the Congress state and city units at around 8.30 a.m. in the vicinity and media persons were bombarded with multiple reminders. Over 100 representatives from print, electronic and online media turned up and patiently waited for Gandhi, who breezed in almost an hour later.
After the initial introductions, a question was put to the Congress chief whether he would be willing to take over the leadership of the opposition alliance before the 2019 Lok Sabha elections. Brushing it aside, Gandhi repeated his criticism of the Bharatiya Janata Party, Prime Minister Narendra Modi and the Rashtriya Swayamsevak Sangh. This also lasted less than two minutes. Then he thanked everyone and suddenly got up, ending the press conference abruptly.
A party official later said: "Rahulji was getting delayed for his onward journey to Nagpur and Nanded and other engagements." Many media persons had left their homes at 6 a.m. to reach the Bandra venue on schedule. An apologetic Congress leader Sanjay Nirupam blamed it all on a PR team. "We had clearly said he would give a few bytes to the electronic media. The print media was also specifically informed that he will not take any questions. The programme went as scheduled," Nirupam told IANS.