Rahul Gandhi is spreading lies and has been exposed: Smriti Irani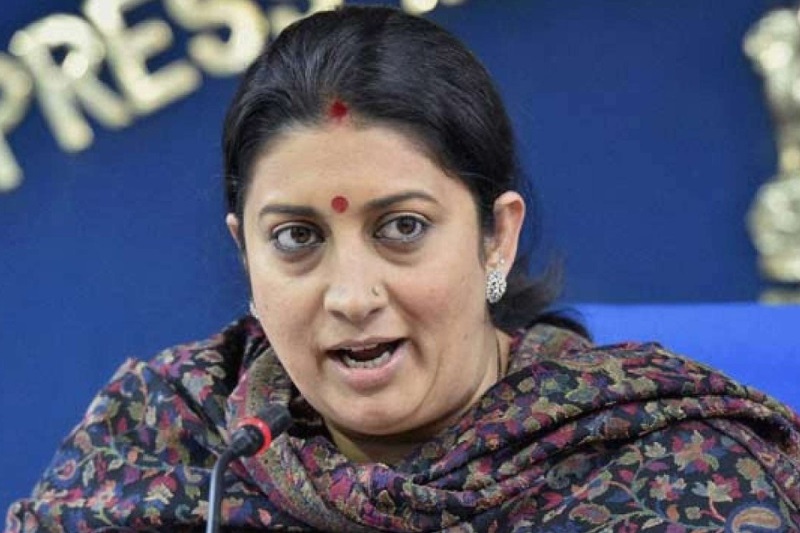 Union Minister Smriti Irani doesn't speak that much as she used to a couple years ago. On Monday, she didn't say anything new but only echoed Prime Minister Narendra Modi's views on the Rafale issue and took a swipe at the Congress. Smriti Irani said that Congress has not only been propagating 'lies' but also Congress president's lies have been exposed.
She also said that opposition's efforts are to play to the national security and mislead people. "The Congress has not only spread lies but has also tried to malign the Indian Air Force and the defence establishment. The Congress has tried to stand in the way of strengthening our forces," Smriti Irani said.
"The lies of Congress and its party president Rahul Gandhi have been exposed. Rahul Gandhi should reveal his source of information," Smriti Irani further said.
It may be recalled that the Supreme Court had dismissed the pleas which challenged the Rafale deal between India and France and said that there was no point to "really doubt the decision making process".
However, the Congress has been criticising the government for purchasing 36 Rafale jets fighters while the procurement price of one aircraft being Rs 1,670 crore as against Rs 526 crore finalised by the then United Progressive Alliance (UPA) government. The government though trashed all allegations of foul play.
Meanwhile a couple of days ago, Public Accounts Committee (PAC) Mallikarjun Kharge said that he would request all member of committee to summon Attorney General and CAG to seek answer on when was the auditor's report tabled in the lower house of the Parliament.
"I will request the PAC members to call the Attorney General (AG) and the Comptroller and Auditor General to ask them when was the CAG report on the Rafale deal tabled in Parliament," he was quoted as saying by The Indian Express on Saturday.
ALSO READ: Rafale deal verdict: Centre requests Supreme Court to correct 'factual error'