Rahul Roy gets discharged from hospital after suffering a brain stroke
'Aashiqui' actor Rahul Roy is finally back home from the hospital after suffering a brain stroke.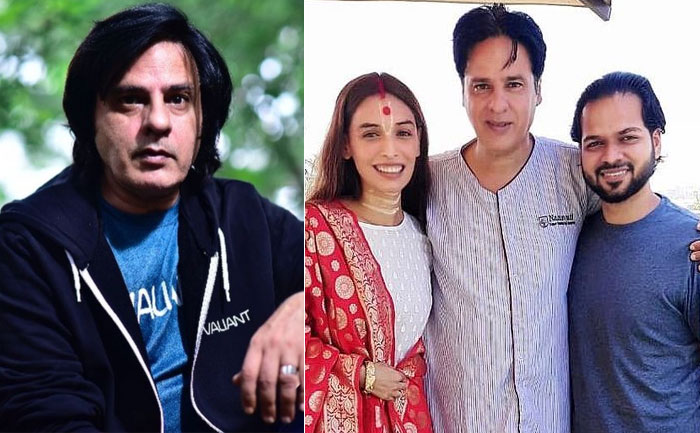 A few weeks back, on November 26, the Aashiqui actor Rahul Roy suffered a brain stroke while filming for a new project titled LAC in Kargil. Later, he was air dashed from Kargil to Srinagar and on to Mumbai's Nanavati hospital, where he was getting treated. Now, the actor is finally back home from the hospital.
According to a report in Mumbai Mirror, the director of LAC, Nitin Kumar Gupta opened up about Rahul's health. "He just has trouble speaking certain words, his speech therapy will go on for a while. The therapist will come home every day to work with him."
Further, the director said that he was ready to be discharged on Monday, "But I was the one who did most of the talking. He was joking about resuming shoot. The doctors were ready to release him on Monday, but paperwork took time. His sister took him home the following day,"
Nitin also shared his happiness on seeing his friend walking, eating, and doing everything.
Rahul and Nitin's next film trailer Sayonee was released on Tuesday. Talking about the same, the director said, "This will be his first release after the stroke and while other producers might be hesitant to work with him for a while, I plan to launch my next with him in February. It's a murder mystery titled Stroke. Coincidentally, the film's protagonist, played by Rahul, witnesses a murder but is unable to name the murderer because he has suffered a stroke. We are mixing reality with fiction."
On December 7, Roy shared a video from the hospital with a note informing his fans that he is recovering and also gratitude towards his fans.
ALSO READ: Rahul Roy Shares Health Update After Brain Stroke, Says, He Is 'Recovering'