Rahul Vohra's wife blames medical negligence for his death, shares VIDEO
Rahul Vohra who passed away on Sunday due to COVID-19, his wife Jyoti Tiwari shared a video of him and blamed medical negligence for his death.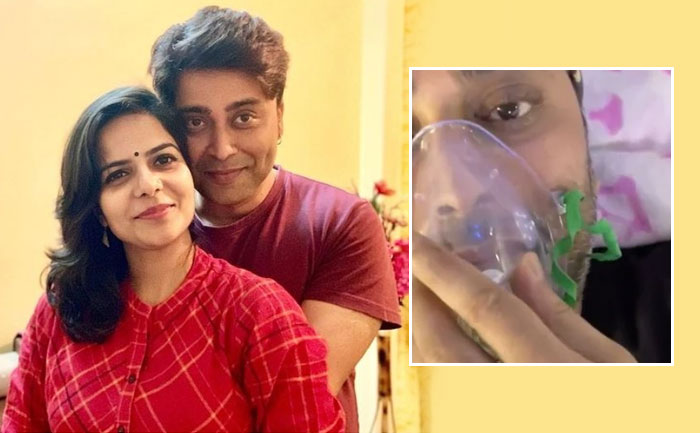 On Sunday, YouTuber and actor Rahul Vohra passed away due to Coronavirus complication at Rajeev Gandhi Super Specialty Hospital in Delhi. A day before his demise, he had taken to his Facebook page and shared spoke about getting better treatment. On Monday, his wife Jyoti Tiwari shared a video of her late husband accused the hospital of his death and sought justice for him on social media.
Sharing the video on her Instagram handle, she captioned it as: "Justice for every Rahul 🙏. Mera Rahul chala gaya ye sabko pata hai par kaise gaya ye kisi ko nahi pata. Rajeev Gandhi super speciality hospital Tahirpur Delhi. Is tarah se ilaaj kia jata h vahan. Ummeed karti hun mere pati ko insaaf milega. Ek aur Rahul is duniya se nhi Jana chahiye #justiceforirahulvohra"
Watch video:
In the video, Rahul is seen wearing an oxygen mask and in Hindi was saying that this (oxygen mask) is very valuable in today's time, and without this, patients suffer, but nothing is coming through the oxygen mask. He also stated that whenever he would call for help, the attendants would say one minute and would be gone for hours.
The news of Rahul Vohra's demise was shocking for his wife Jyoti Tiwari, who had married him six months ago, and was also his co-star.
Rahul was a popular YouTuber and was last seen in the film Unfreedom which was aired on Netflix.
ALSO READ: Kishwer Merchant On Rahul Vohra's Death: 'I Wish His Message Had Reached Sonu Sood'