Raj Kundra Slams Ex-Wife Kavita After Viral Shilpa Shetty Video
Raj Kundra slams ex-wife Kavita, says she had affair with his sister's husband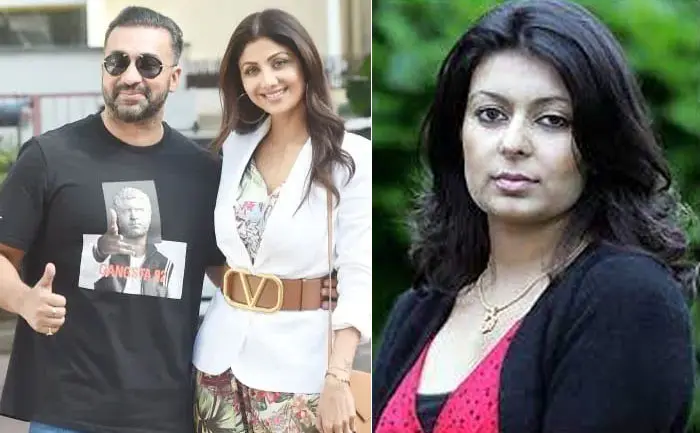 Shilpa Shetty's husband Raj Kundra recently opened up on his first marriage with Kavita Kundra. He also revealed why they headed for divorce. Kundra opened up on the subject after 12 years and clarified that Shilpa was never the reason for his divorce with ex-wife. The reason Raj Kundra spoke about his divorce was an old interview of Kavita that re-surfaced online and has been once again creating a lot of buzz around Shilpa Shetty's personal life.
In an interview with Pinkvilla, he said that his first wife Kavita blamed actress Shilpa Shetty when she herself was the reason why their marriage ended.
Raj said, "She sold her soul during our divorce; she had to present her bank statements and it was clearly mentioned she had been paid by the newspaper to sell a so-called scandalous story. She is blaming a celebrity for her broken marriage when she herself was the reason the marriage broke down."
Kundra further revealed that she brought out the worst in him and always argued with everyone in his family, creating a disruptive atmosphere.
He added, "We were living in one house with my mum, dad, and my sister and her husband. She grew very close to my ex-brother in law spending more and more time with him. Many of my family said we sense something fishy between these two and I would never believe it. I gave my ex-wife the benefit of doubt."
Kavita, the daughter of a businessman, married Raj Kundra in 2003. They share a daughter and got divorced in 2006. Raj married Shilpa in 2009 and they have two children.
Also Read: Shilpa Shetty and Paresh Rawal starrer Hungama 2 sold to Disney+ Hotstar?