Raj Thackeray's MNS Resists Padma Shri to Pakistan-born Singer Adnan Sami
Adnan Sami is one of 118 people who have been awarded Padma Shri this year.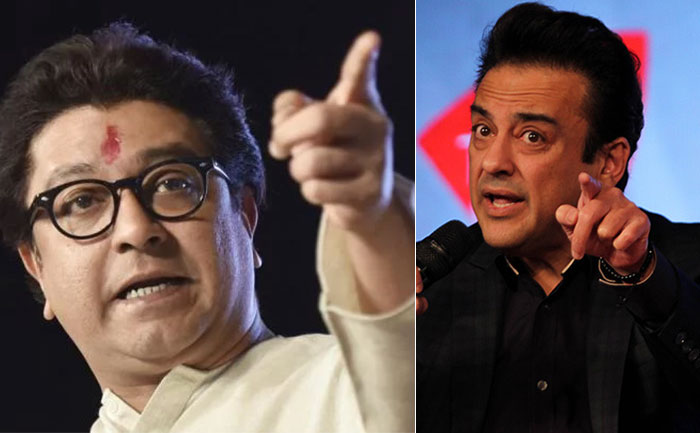 Raj Thackeray led Maharashtra Navnirman Sena (MNS) raised objection to the Center honoring India's fourth highest civilian award to Pakistan born singer-musician, Adnan Sami. MNS party not only opposed to honor Adnan Sami with Padma Shri but also demanded the decision to be withdrawn.
Expressing their anger on the Center awarding Adnan Sami a Padmi Shri award on January 25, 2020, Raj Thackeray's party member claimed that he was not an 'original Indian citizen'. Notaly, Adnan Sami is one of 118 people who have been awarded Padma Shri this year. The ministry of Home Affairs showed Sami's home state as Maharashtra.
Notably, Adnan Sami was born in Pakistan but he was granted Indian citizenship on January 1, 2016. According to reports, Sami arrived India for the first time on a one-year visitor's visa on March 13, 2001. Following his request to the Centre legalizing his status on Humanitarian grounds, Adnan Sami was granted Indian Citizenship in 2016.
मूळ भारतीय नागरिक नसलेल्या अदनान सामीला भारत सरकारने कोणताही पुरस्कार देऊ नये,हे मनसे च ठाम मत आहे. त्यामुळे त्याला बहाल केलेल्या पद्मश्री पुरस्काराचा मनसेकडून तीव्र शब्दात निषेध. अदनान सामीला जाहीर झालेला पद्म पुरस्कार त्वरित रद्द करण्यात यावा ही मनसेची मागणी आहे.

— Ameya Khopkar (@MNSAmeyaKhopkar) January 25, 2020
Taking to Twitter on Saturday evening, Amey Khopkar, president of the MNS's cinema wing, said, "Sami is not an original Indian citizen. MNS is of the view that he should not be given any award. We condemn the decision to honour him with padmashri and demand the the decision be withdrawn."
Incidentally, during a party convention in Goregaon in the metropolis on January 23, Thackeray had dropped hints that he was considering to take up the cause of Hindutva to expand MNS' base after a series of electoral setbacks since 2014 Lok Sabha Election.