Rajasthan Assembly elections 2018: Krishna Poonia, India's Golden Girl is now MLA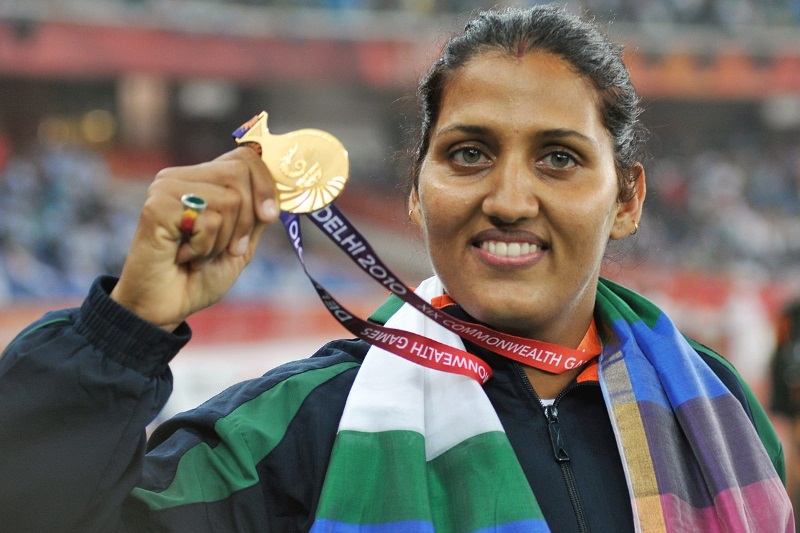 It is the beginning of new innings, discus thrower Krishna Poonia, the 2010 CWG gold medallist, won the Sadulpur assembly seat in Rajasthan on Tuesday. Poonia won by a healthy margin of 18084 votes after receiving 70020 votes defeating sitting BSP MLA Manoj Nyangali, she was contesting on a Congress ticket.
36-year-old athlete, Krishna Poonia had hurled the disc to 61.51m to claim a gold medal at the Delhi Commonwealth Games. At the 2012 London Olympics with her best throw of 63.62m, coming in the fifth attempt, she had finished sixth.
Earlier in 2013, Poonia had earlier lost the election. Although many times in her sporting event, she has bettered her mark with her second attempt.
Born on May 5, 1982, in Haryana's Agroha village in the Hisar district, Krishna Poonia is married to Virender Singh Poonia of Gagarwas village in Churu district in Rajasthan. Virender Singh is also a former athlete who later became Krishna's coach after their marriage in 2000.
In 2006 Doha Asian Games, Krishna won bronze medal after she threw the discus to 61.53. Though her personal best, in the second try and finished behind Aimin Sing of China (63.52) and Ma Xuenjun, also of China (62.43).
Notably, Krishna Poonia became the first Indian woman athlete to win the Gold Medal in Commonwealth Games 2010 in New Delhi. Other than being the first Indian woman to win a gold medal in track and field events of Commonwealth games, she also became the first Indian to win a gold medal in such events after Milkha Singh in 1958.
Also read: Raj Thackeray: 'Pappu becomes Param Pujya' on Rahul Gandhi's win