Rajasthan Govt announces loan waiver for farmers, Rahul Gandhi says it's done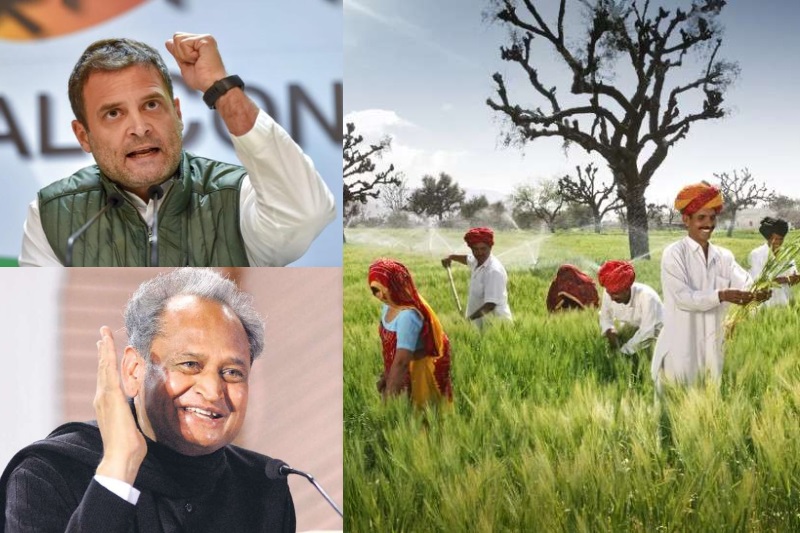 After Madhya Pradesh and Chhattisgarh, the Congress government in Rajasthan on Wednesday announced a loan waiver for farmers. Notably, by announcing a loan waiver for farmers, Congress fulfilled a key election promise which was a big factor in its victory over the ruling BJP.
Rajasthan Chief Minister Ashok Gehlot issued an order waiving off loans of farmers. Under the scheme, loans upto Rs 2 lakh will be waived at the cost of Rs 18,000 crore to the state. The scheme is likely to benefit 23.5 lakh farmers in the state.
"For the first time, farmers have committed suicides in Rajasthan. The situation is grave," Gehlot said adding that the waiver would be for the short term crop loans. Gehlot also alleged that the previous BJP government cheated farmers when it had announced loan waiver of up to Rs 50,000. "They released only Rs 2,000 crore, leaving Rs 6,000 crore unutilised out of the budgeted Rs 8,000 crore," he alleged.
Soon after the announcement, Congress chief Rahul Gandhi tweeted:
It's done!

Rajasthan, Madhya Pradesh & Chhattisgarh have waived farm loans.

We asked for 10 days.

We did it in 2.

— Rahul Gandhi (@RahulGandhi) December 19, 2018
However, since Monday, Rahul Gandhi has been repeatedly referring to loan waivers by his party's governments, challenging Prime Minister Narendra Modi to do the same in other states. He said he would not allow Prime Minister Narendra Modi to "sleep or rest" till he waived farm loans.
Reacting to it, Union Minister Ravi Shankar Prasad said, "It is a new low in public discourse." On the other hand, Niti Aayog Vice-Chairman Rajiv Kumar said that a loan waiver is just a temporary reprieve for farmers.
Also Read: Madhya Pradesh: CM Kamal Nath waives farmers' loan; fulfils promise