Jaswant Singh's son Manvendra signs ousters before Rajasthan polls!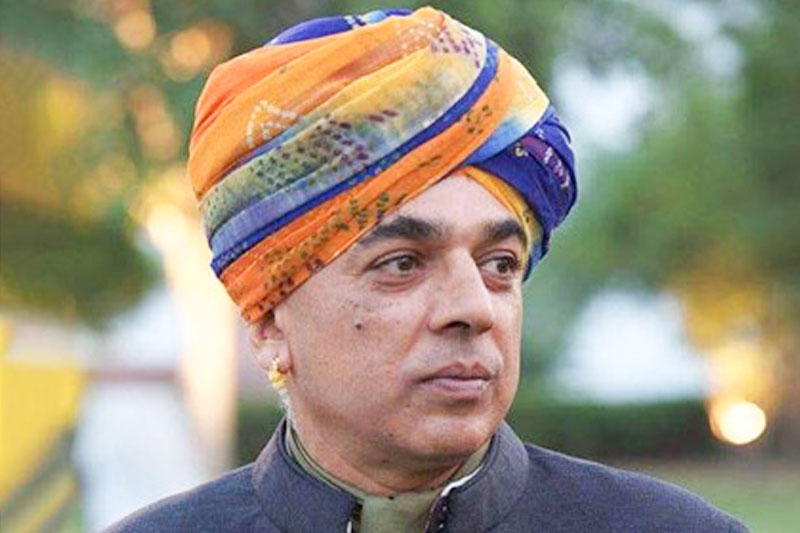 Following the footsteps of his father and former union minister Jaswant Singh, BJP legislator Manvendra Singh of Rajasthan has hinted that he might look out for options in the upcoming Assembly polls. Jaswant's name is not in the list of the candidates to be given a ticket for Assembly polls, like the way his father was rejected in 2014 Lok Sabha Polls.
The absence of Manvendra Singh at Chief Minister Vasundhara Raje's yatra at his constituency last week is being taken as a sign that the BJP legislator is unhappy with the way things are proceeding within the party. Also, his call for a separate rally at his constituency on September is spreading the signs that Singh is planning for something big. Tweeting his programme detail, Singh shared a poster in which his father was prominently shown, alongside the text "Swabhiman Sabha" or "meeting for self-respect".
Upset with the decision of not giving him the ticket, Jaswant Singh had fought independently from Barmer in the 2014 general elections. The Bharatiya Janata Party got miffed with the decision and expelled him for six years, second time in a row. It can also be taken into consideration that he lost the elections from Barmer as an independent candidate.
Just before the 2014 Lok Sabha elections, the saffron party gave the ticket to Sonaram Choudhary from Barmer, neglecting Jaswant Singh. Choudhary  — belonged to the Jat community — was the leader of the Congress and switched his side and it his said that Raje favoured him.
Miffed with the party decision and his ouster from the candidate list, the former Union defence minister took to Twitter and shared his feelings. he was of the opinion that the party was no longer the party of late Atal Bihari Vajpayee. He had said, "I am saddened that the BJP of today is not the party that Atal Bihari Vajpayee, LK Advani and Bhairon Singh Shekhawat had envisioned and aspired it to be."
ALSO READ: Vasundhara Raje in spot as VHP, Gurjars oppose Gaurav Yatra