Rajinikanth Political Entry! Megastar Says He Can't See Himself As CM
Rajinikanth's Political Entry: Thalaiva says he can't see himself as a CM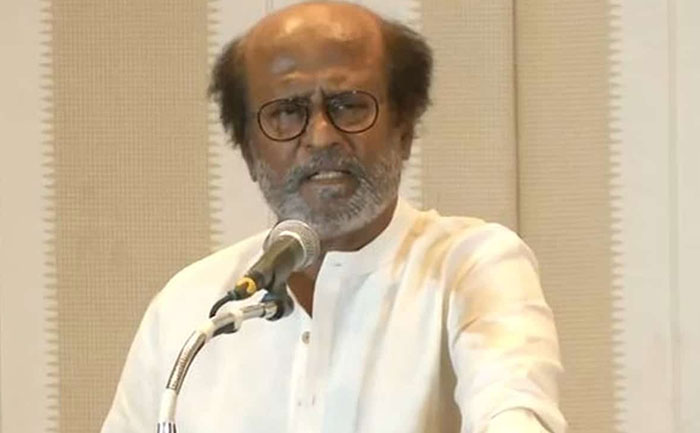 Megastar Rajinikanth has set social media on fire since yesterday. The megastar was all set to hold a press conference to spell out the plans for his official political plunge. The craze around Rajinikanth's political party is currently the talk of the town. Today the Thalaiva held a meeting with office-bearers and finally ended the suspense regarding his political debut.
Rajinikanth has once again put his entry into politics on hold. He added that he wants to play "a small part" in bringing a revolution in Tamil Nadu politics. He further added that following the demise of legendary politicians Jayalalithaa and Karunanidhi, there was a political vacuum in the State and he felt there weren't tall leaders to fill the shoes of these former Chief Ministers.
He said that he will not project himself as the Chief Minister in the 2021 elections, instead, he will likely suggest a name for the position of the Tamil Nadu CM.
Fire SPEECH?? Thalaivaaaaa!!!

The Final "TWIST" in Video ??#Rajinikanth #RajinikanthPressMeet #Rajinikanthpoliticalentry pic.twitter.com/L5p9S4PaZV

— Rajini?Followers (@RajiniFollowers) March 12, 2020
The Darbar actor said, "I have never thought of the Chief Minister's post. I only want a change in politics."
The actor revealed that his prospective party would focus on including a substantial amount of youngsters in the age group of below 45 years while the rest would comprise retired judges and IAS and IPS officials among others.
65 percent of his party's election candidates will be under below 50 years of age. 35 percent will be given to the people who come from other parties and intellectuals like IAS officers, judges, women, etc.
Also Read: Chennai court dismisses plea against Rajinikanth over Periyar remark