Rajnath Singh: India is surrounded with possibilities not with incapabilities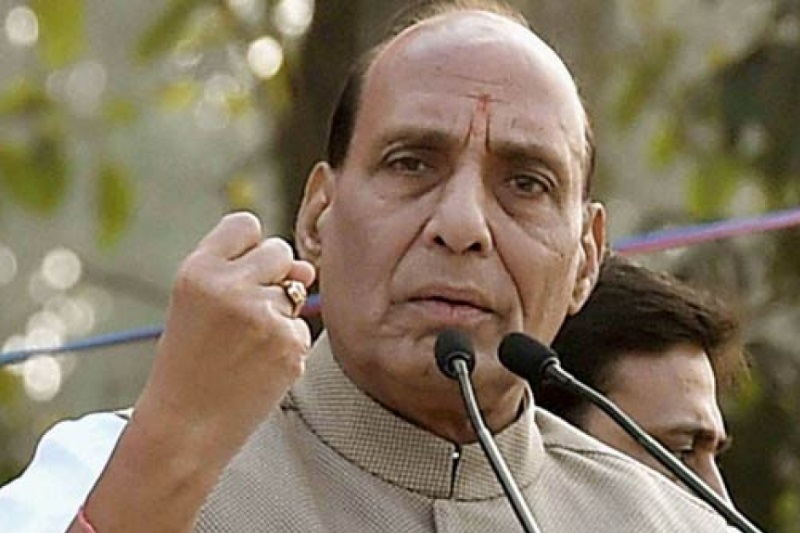 Union Home Minister Rajnath Singh said that India is "surrounded with possibilities, not with incapabilities" while he flagged off the Run for Unity as part of celebration for the Sardar Vallabhbhai Patel's 143rd birth anniversary on Wednesday.
"Sitting inside my office when I see Sardar Vallabhbhai Patel's photograph hanging on a wall, I think we are surrounded with possibilities not with incapabilities," Singh said.
Singh showered praise on Patel's role in uniting the country after Independence in 1947. He said the nation is obliged to the great leader for uniting 562 princely states into Indian Union.
"It was India's bloodless revolution. He completed this difficult task within 70 days because of his determination. Had he not integrated these states into the Indian Union, the current situation of the country would have been different. We would have needed visa to visit these states," the Home Minister said.
"Patel was a great supporter of Mahatma Gandhi. Gandhi used to make policies and Patel would turn them into reality. He was the greatest protector of Indian nation… He will be known as a symbol of unity," Singh remembered Patel.
Singh also tried to highlight Prime Minister Narendra Modi. "Our PM belongs to the same state where Patelji was born. He is playing a major role in completing Mahatma Gandhi's and Patel's dream of modern India," he felt.
The run was organised from Dhyan Chand Stadium to India Gate which witnessed participants from the age group of seven to 70 years.
Besides participants, there were several sportspersons in former Indian World Cupper Zafar Iqbal, boxer Mary Kom and gymnast Dipa Karmakar.
Earlier in the day, the Union Minister showed respect to the leader by paying floral tributes at Patel Chowk in the centre of the capital to mark his 143rd birth anniversary.
Union Ministers Prakash Javadekar, Rajyavardhan Singh Rathore, Hardeep Singh Puri, Harsh Vardhan and R.K. Singh also graced the occasion.
ALSO READ: PM Modi unveils 'Statue of Unity' – built in honour of Sardar Vallabhbhai Patel