Rajnath Singh: Will not extend cease-ops in Kashmir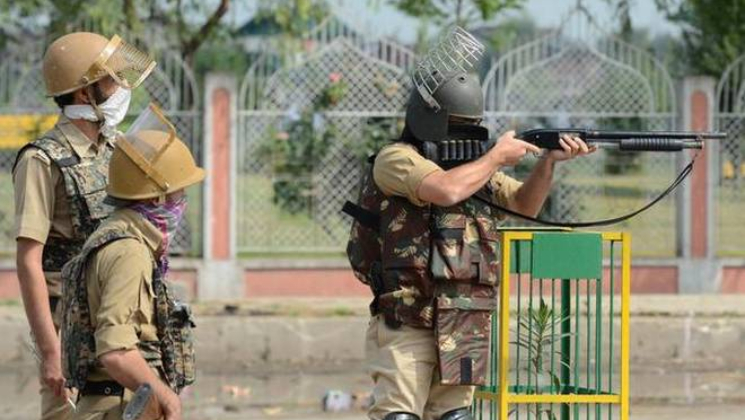 Amid unending violence blamed mostly on militants, the Centre on Sunday decided not to extend its unilateral ceasefire in Jammu and Kashmir, declared on May 16 to coincide with the holy month of Ramadan. The Home Ministry announcement, a day after Eid festivities, said that operations against the militants will resume.
"The government of India decides not to extend the suspension of operations in Jammu and Kashmir announced in the beginning of Ramadan," a Ministry statement said. It said the "security forces are being directed to take all necessary actions as earlier to prevent the militants from launching attacks and indulging in violence and killings. "The government is committed to working for creating an environment free of terror and violence in Jammu and Kashmir. It is important that all those who have interests of people of the state and especially the youth in mind to isolate the terrorists and work towards bringing back misguided youth to the right path," the statement said.
The Home Ministry appreciated the security forces in Jammu and Kashmir for showing "exemplary restraint" during Ramadan despite grave provocation by the terrorists. When the conditional Ramadan ceasefire began, it was assumed that it would be extended to cover the upcoming Amarnath Yatra. But unending violence by militants, who continued to target and kill security personnel, forced the government's hands. Union Home Minister Rajnath Singh said in a series of Twitter messages that the decision to not conduct counter insurgency operations in the state had been taken "in the interests of the peace loving people of Jammu and Kashmir, in order to provide them a conducive atmosphere to observe Ramzan". He said though the security forces had "displayed exemplary restraint" during the ceasefire which has been "widely appreciated all over the country including Jammu and Kashmir in bringing relief to the common citizens, the terrorists have continued with their attacks on civilians and (security forces), resulting in deaths and injuries.
"The operations against the terrorists (are) to resume," he said. The decision follows a high-level meeting chaired by Prime Minister Narendra Modi with Rajnath Singh, National Security Advisor Ajit Doval and others on Friday in the wake of the ongoing terrorists activities in Jammu and Kashmir during Ramadan.
On Thursday evening, veteran journalist Shujaat Bukhari, the editor of "Rising Kashmir", and his two personal security officers were shot dead. A soldier on leave was also abducted and murdered.
Image Source/ The Hindu