Rajya Sabha Deputy Chairman election: NDA stands at 123, Opposition limps at 108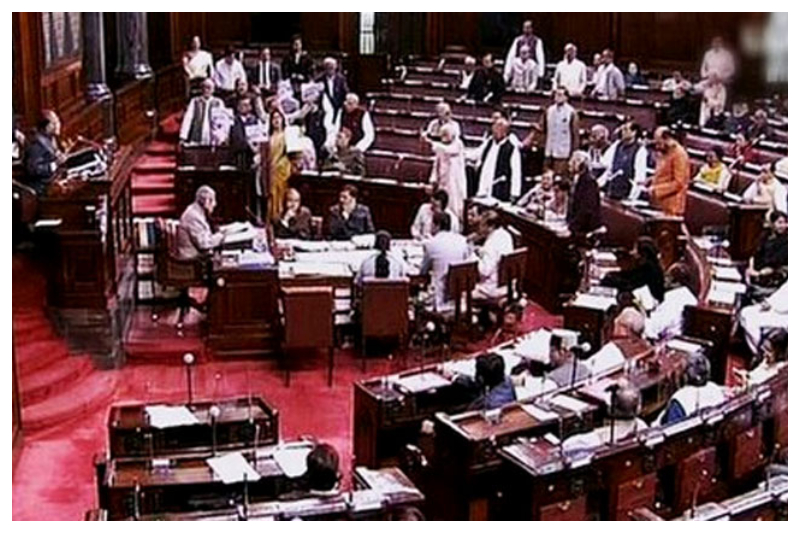 The confusion over the Deputy Chairperson of the Rajya Sabha Chairperson will be clear on Thursday, as the voting has started in the Monsoon Session of the Parliament. The National Democratic Alliance has fielded Janata Dal (United) candidate Harivansh Narayan Singh, while Opposition has fielded B K Hariprasad for the No. 2 post in the Rajya Sabha.
As per the reports, NDA has support of 123 candidates, while the United opposition has 108 parliamentarians. Regional parties like Aam Aadmi Party, Shiv Sena and YSR Congress Party have till now not cleared their stance on which side they will shift.
Congress has the support of allies like LEFT (7), Dravida Munnetra Kazhagam (4), Bahujan Samaj Party (4), Samajwadi Party (13), Trinamool Congress (13) and Telegu Desam Party (6). The UPA has alone 61 parliamentarians, which makes it to 108 out of 237 parliamentarians present today.
On the other hand, ruling NDA has 91 seats, with support from its allies. It includes – All India Anna Dravida Munnetra Kazhagam (13), Telangana Rashtra Samithi (6) Biju Janata Dal (9) and nominated (4). With this the total tally stands at 123. Interestingly, the oldest ally Shiv Sena (6) has not declared their stance till now.
It is to be known three members from AAP, two from People Democratic Party and two from YSRCP will remain absent in the voting procedure. Now, with the current statistics, the full strength of the Rajya Sabha has decreased to 237, out of which only 119 votes are required for majority. The decision on who would chair the Rajya Sabha, would be declared by the Vice President Venkaiah Naidu on August 10.