This Raksha Bandhan, check out the coolest Bollywood brother-sister jodis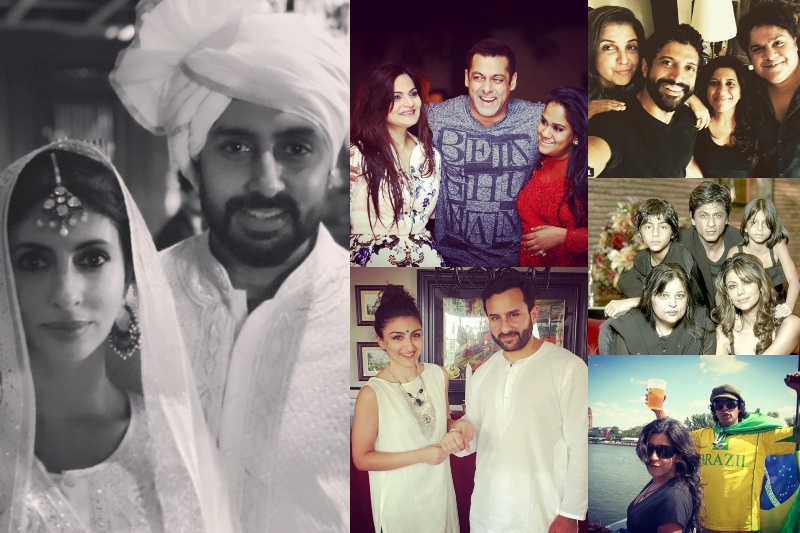 Raksha Bandhan is one festival that describes the bond between a brother and sister. This is not only a festival which can be described in just words, as this day is marked as a sharing of love between siblings. Keeping in mind of this protectiveness and love, Bollywood celebs are showing how to take this relationship further.
Be it Salman Khan or Shah Rukh Khan or Abhishek Bachchan, these Bollywood celebs have shown their affection, love and their protective nature for their sisters. Let us take a look at some of the celebrities who have the coolest sister-brother relationship.
1.) Saif Ali Khan and Soha Ali Khan:
Among the most popular celeb sibling, Saif Ali Khan and Soha Ali Khan share the coolest relationship. They fight, laugh, roam and even share similar choices. Recently Saif launched his sister's first autobiographical book. His protective nature never came in between their relationship.
2.)  Salman Khan and Alvira and Arpita Khan:
Known for his kind-heartedness, Salman Khan is one of those actors who is very protective about hisr sisters Alvira and Arpita Khan. It is to be known that Alvira is Salman's real sister, Arpita is the adopted little sibling, but he never differentiated between the two. Alvira manages Salman's work and court cases, Arpita is a part of Salman Khan's film productions. Salman is going to launch Arpita's husband in the upcoming movie Loveratri. What more a sister can ask for!
3.) Shah Rukh Khan and Shehnaz Lalarukh Khan:
Who can forget King Khan of Bollywood, when you speak about bonding with sister. Shah Rukh Khan has been protective about his sister Shehnaz Lalarukh Khan since his mother passed away. Though Shehnaz is elder than Shah Rukh, the age difference never came in the way between the two. Shehnaz stays with Shah Rukh, Gauri and three star kids at Mannat. She takes care of Shah Rukh Khan's children as guardian and is one of the decision makers in the house. This can only happen when you have a big heart, like Shah Rukh.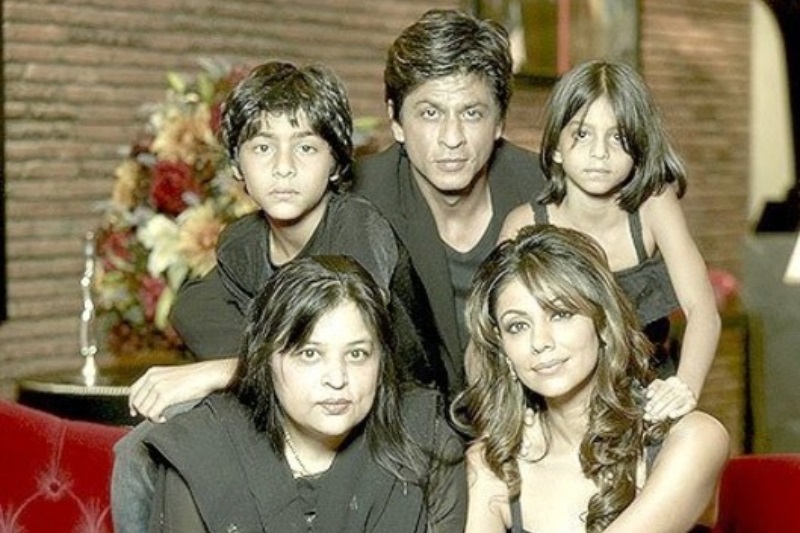 4.) Abhishek Bachchan and Shweta Bachchan:
The Bachchan family is known for their tradition and cultural values all across Bollywood. And Abhishek Bachchan's relationship with Shweta is among the famous ones which everyone looks with pride. The special bonding between the two siblings never came in the way and their fondness with each other was well accepted even by Aishwarya Rai Bachchan. Their bond is so intact that Junior Bachchan is protective even for Shweta's daughter Navya Naveli. It is said that people swear in the name of their bonding. Wow!
5.) Farhan Akhtar and Zoya Akhtar:
Last but not the least, is the celebrated sibling of Akhtar family — Farhan Akhtar and Zoya Akhtar. Farhan is younger than Zoya, but the bonding between the duo remains to be like cat and mouse. They fight, play pranks, laugh and even work in the same movie. Farhan is amongst the most protective brother in Bollywood. Farhan had helped Zoya established in the industry and even acted in her last directorial film 'Dil Dhadakne Do'.
ALSO READ: Raksha Bandhan 2018: Indian Railways to run ladies special trains