Internet sensation Ranu Mondal records song for Himesh Reshammiya's film Happy Hardy and Heer
Do you rememebr Ranu Mondal from Ranaghat who went viral for her song? She just recorded with Himesh Reshammiya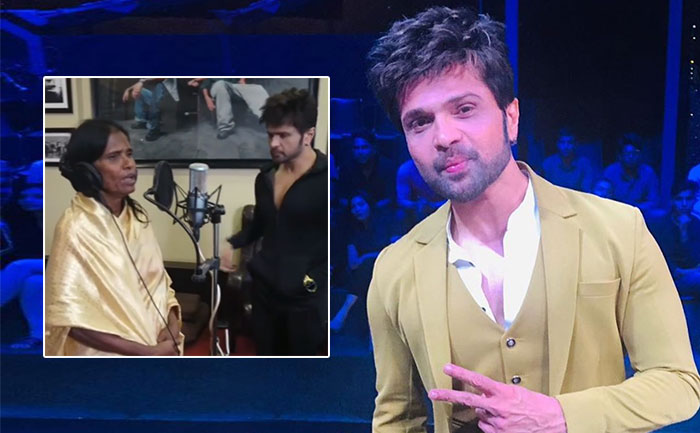 Bengali woman Ranu Mondal — who became an overnight sensation with her divine voice — has been roped in for singing song in Himesh Reshammiya's upcoming film Happy Hardy and Heer. A few days back, the video of Ranu Mondal crooning legendary singer Lala Mangeshkar's iconic song Ek Pyaar Ka Nagma Hai at the Ranaghat station in West Bengal, went viral on the internet.
Looking at her melodious voice, popular singer-actor Himesh Reshammiya has decided to record her first song titled Teri Meri Kahani for his movie Happy Hardy and Heer. Taking to social media, Himesh shared a video of Ranu Mondal recording her first song while the actor is enjoying her divine voice in the music studio. Himesh can also be seen encouraging her as she sings with her heart and soul.
When Himesh was asked about the same, he stated in a statement obtained by News18, "Today, I met Ranu ji, and I feel that she is blessed with divinity. Her singing was mesmerising, and I could not stop myself from offering her the best I could. She has a god's gift, which needs to be shared with the world, and by singing in my upcoming movie, Happy Hardy and Heer, I think I will help her voice reach everyone."
Himesh said that he was once advised by Salman Khan's father, Salim Khan that if he comes across a talented person, he should not let them go. Khan also told him, Reshammiya says, to aid gifted people "to grow their talent."
Watch the video below:
There are several reports stating that Mondal has been receiving requests to participate in a reality TV show in Mumbai. If the report is to be believed, she will take part in the singing reality show Superstar Singer, where Reshammiya is one of the judges.
Ranu Mondal belongs to Bengal's Nadia district is also known as the 'Lata of Ranaghat'. Atindra Chakraborty, a 26-year old engineer, had first heard Ranu singing a Mohammed Rafi number at Ranaghat station, and requested her to keep singing.