Will Get Married When Afghanistan Win the World Cup: Rashid Khan
Rashid Khan is a part of Sunrisers Hyderabad in the Indian Premier League (IPL)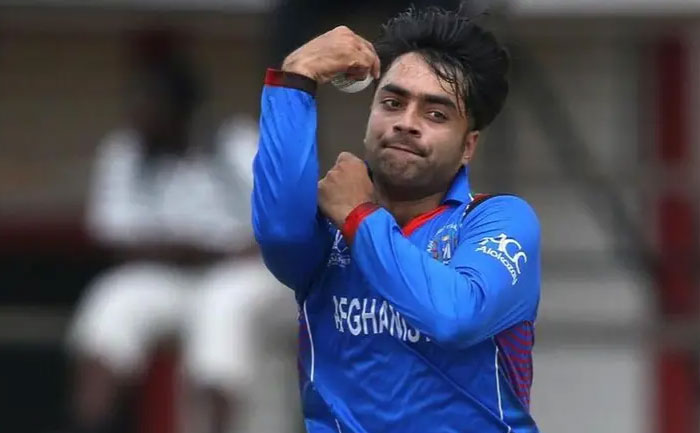 Afghanistan leg-spinner Rashid Khan has an ambitious goal to fulfill before he gets married. The cricketer has stated that he will only get married after Afghanistan lifts the World Cup trophy.
Pakistani journalist Saj Sadiq said in a tweet on Sunday, "I will only get engaged & then married once Afghanistan win the World Cup". As per reports, the Afghanistan cricketer made this comment during an interview with 'Azadi Radio'.
Rashid Khan lost his mother last month after a prolonged illness.
While his dream to lift the World Cup before getting married may seem far fetched, the 21-year-old certainly has the talent to back up his claim. In a short Test, ODI and T20 career, the leg-spinner has picked 23, 133, and 89 wickets respectively. Moreover, he is also a part of Sunrisers Hyderabad in the Indian Premier League (IPL). So far, he has picked up 55 wickets in 46 matches he has played for the Hyderabad-based franchise, with best figures of 3/19.
Rashid has stated that Rishabh Pant is a tough batsman to bowl to. He said that the left-handed batsman has all the shots in the book. Rashid Khan had faced off against Pant in an Under-19 tri-series in 2015 at the Jadavpur University second campus ground in Kolkata. This was ahead of the Under-19 World Cup in Bangladesh in 2016.
"He hit three sixes in a row and in the fourth ball he mis-timed but only to be dropped at short midwicket. Our bowler looked helpless and put his hands on his head, yelling in Pashto, 'now what do I do get him out?'," Rashid recalled.