Ravichandran Ashwin and Ravindra Jadeja were undermined: Bishan Singh Bedi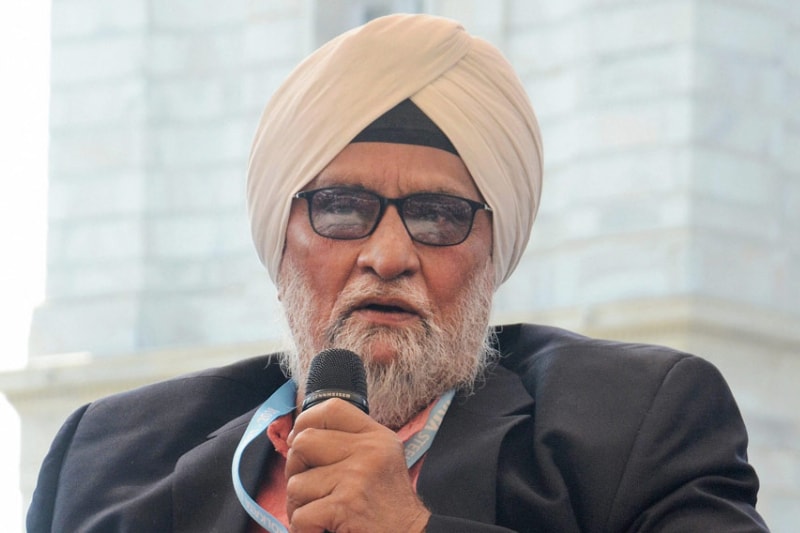 Known as an individual who never minces words, former Indian spinner Bishan Singh Bedi said that both Ravichandran Ashwin and Ravindra Jadeja were highly undermined by the selectors and team management.
"I feel pretty strongly that Ashwin and Jadeja were undermined. When you throw in rookies (Yuzvendra Chahal and Kuldeep Yadav), who are products of IPL, there is a vast difference. The captain must have some preferences. If you have a preference, then the result must show. Not against Sri Lanka and West Indies, and in their backyard," he said, as quoted by the Deccan Chronicle, on the sidelines of an event in Chennai.
Bedi was awarded the M.A Chidambaram Centenary Award on Friday.
Also read: Being 'calm' in the 90s helped me achieve the milestone: Ravindra Jadeja
Both Ashwin and Jadeja were an integral part of India's limited overs' set-up but the landscape has changed drastically after the Champions Trophy final last year. Ashwin since then, hasn't been able to force his way into the ODI side while Jadeja was recently recalled during the Asia Cup where he was crucial in India's run up to the final.
A big fan of Ashwin's cricketing brain, Bedi said that people generally have high expectations from the off-spinner who has set a particular benchmark for himself.
"Ashwin is an outstanding talent. When he is doing so well at home, we take him to the sky and expect the same when he goes abroad. Then we pull him down. In a way, Ashwin also has to own it up, for his world-class stature," he said.
The legendary spinner also advised the Tamil Nadu tweaker by saying that he should enjoy playing and this shouldn't ever be compromised upon.
"It is up to him how much does he enjoying playing. The joy of playing should not take a backseat. When you start playing, you play for the fun of it. One good day you realise, you can make a career of it. However, financial returns and everything should come next," Bedi added.
He was so critical of the media for not posing the question about the lack of preparation for overseas tours before the Indian team management.
"We had a four-day game against Essex in England. It was reduced to a three-day affair. Is it because of the heat, that too in England? You must be joking. I think, media is eating out of the palm of team management," he said.
Image credit- The Week