We're ready for Rafale debate, but Congress running away: Vijay Goel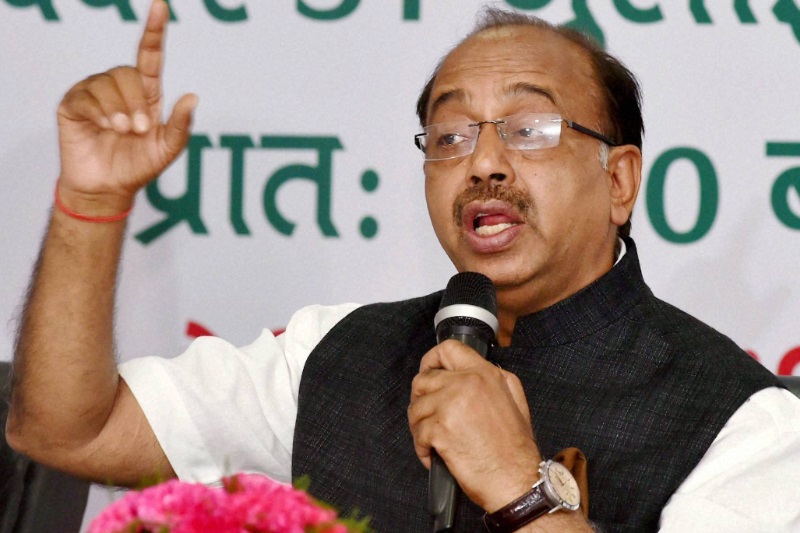 Turning the heat on Congress, Minister of State for Parliamentary Affairs Vijay Goel said they are ready for a debate on Rafale deal, but Congress is running away from it. He said any debate — be it Rafale, CBI vs CBI, Cauvery river water — cane be resolved through Parliamentary debates.
"The Congress is running away from a discussion on the Rafale issue in both the Lok Sabha and Rajya Sabha. The government is ready to have discussions on any issue in Parliament," Vijay Goel was quoted as saying by news agency PTI.
Referring to the judgement by the Supreme Court in which it rejected the demand for probe into the matter, Goel said Congress was spreading "misinformation" regarding the matter. The Supreme on Friday dismissed the plea that challenged the deal between India and France to procure 36 Rafale jets. The top court said, there was no occasion to "really doubt the decision making process".
"I want to tell the Congress that the government is ready for a discussion on the issue of Rafale… But the Congress is not ready for a discussion and its members are instead raising unimportant issues in both the Rajya Sabha and the Lok Sabha," Vijay Goel said.
Congress has been repeatedly gunning for the Prime Minister's head for the controversial Rafale deal in which the government procured 36 Rafale jets costing over Rs Rs. 1,670 crore as against Rs. 526 crore finalised by the earlier United Progressive Alliance (UPA) government.
The government though has trashed all the allegations levelled against it by the opposition.
On Monday, Congress moved a privilege motion against Prime Minister Narendra Modi in the Lok Sabha. Congress has submitted a notice of breach of privilege I the upper house, Rajya Sabha too. The Congress demanded explanation from the Prime Minister as to why it gave 'wrong' information to the Supreme Court on the controversial Rafale issue.
Lok Sabha Speaker Sumitra Mahajan also acknowledged having received a notice for motion of privilege and said that the issue is "under my consideration".
ALSO READ: Rafale deal verdict: Centre requests Supreme Court to correct 'factual error'