La Liga: Real Madrid suffer shocking loss to Alaves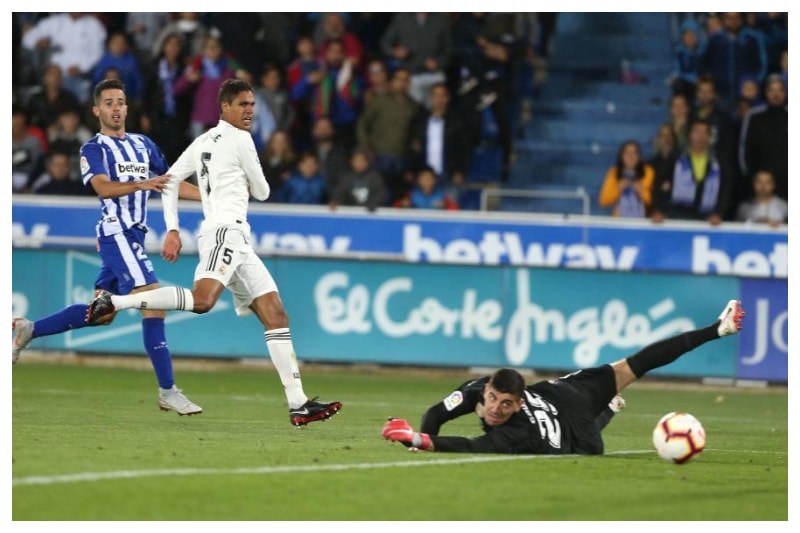 After a shocking loss to CSKA Moscow in the Champions League earlier this week, there was more wow in store for the Spanish giants as they were stunned 0-1 by Alaves in La Liga on Saturday m
A header in the stoppage time from Manu Garcia was all that was required for Slaves to record their first ever victory over Real Madrid since 1931. With this massive win, they also have the same number of points as leaders Barcelona and Real Madrid (14).
Real Madrid's winless streak extended to four matches and this was the third instance when they have lost a match without scoring.
It has now been a total of six hours and 49 minutes since Real Madrid's last goal which had come on September 22 against Espanyol and was scored by Marco Asensio.
What has followed since then would he something that the La Liga giants would love to forget pretty soon. They went down 0-3 to Sevilla, player out a goalless draw against city rivals Atletico Madrid and lost 0-1 to CSKA Moscow.
Yet, Real Madrid's strong start defied all the other facts above. But Alaves got right back into the game after Karim Benzema and Dani Ceballos' efforts in the beginning of the match were saved by Alaves keeper Fernando Pacheco.
As the game progressed, Real Madrid's started to look less menacing and it was all left late until Thibaut Courtois saved Ruben Sobrino's effort-from which Garcia scored from a close-range as Alaves pulled off one of the biggest upsets in recent times in La Liga.