Retirement not on my mind says England fast bowler James Anderson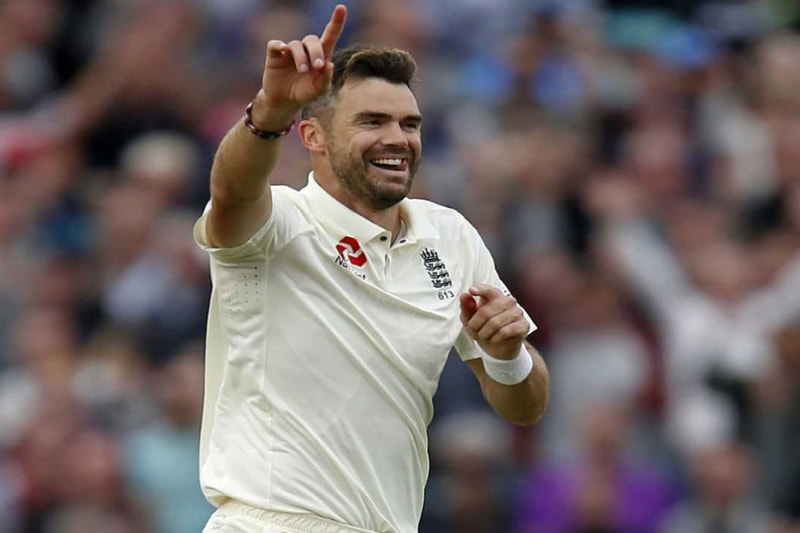 England pacer James Anderson, who recently became the highest wicket-taker for a fast bowler in Test cricket said that he hasn't thought of hanging up his boots yet.
The 35-year old has represented England in 143 Test matches where he has taken 564 wickets, surpassing Australian pace bowling legend Glenn McGrath.
After England beat India in the fifth and final Test match at The Oval, Anderson, in his interaction with reporters said that his focus he has always thought of the next match one got over.
As quoted by ICC's website, Anderson said, "I don't really think about it (retirement) I play my best when I focus on what's ahead of me; the next game, the next series – whatever it is."
He said that he doesn't think about retirement as it wouldn't be of any help to him or the national side.
"I read something that Glenn McGrath said – he went into the 2006 Ashes with no intention of retiring and then by the end of it, he thought his time was up. That could happen to me, who knows? I don't like looking too far ahead. I don't think it helps certainly me or the team," Anderson added.
Admitting the fact that the England team has had worries as to whether the experienced fast bowlers would be able to survive the rigours of five-Test match series, Anderson said, "We came into this five-Test series with question marks over whether the bowlers would get through. We've got two 30-plus bowlers – will they need resting and will they get injuries – and we've done it.
We pride ourselves on working hard and we get the chance when we get that time off; Stuart (Broad) and I don't play white-ball cricket so we have that time to be able to get ourselves in the right frame of mind, the right physical condition to be able to cope with whatever's ahead of us," he added further.
The right-arm bowler also further said that he is looking forward to relaxing while on a break after a tough series against India and would be back to begin his preparations for the Test series against Sri Lanka this November.
"We've got a decent break before Sri Lanka – and try to get myself in as decent as condition as possible to cope with the rigours of bowling seam in Sri Lanka, which can be tough," Anderson, who finished with 24 wickets in the Test series against India, said.
"The stage I'm at, I don't play one-day cricket so I think I have enough time in between Test series to be able to prepare myself well and get myself in good physical shape," he added.