Rhea Chakraborty's lawyer reveals why she left SSR's home on June 8; says it was 'inevitable'
Rhea Chakraborty's lawyer revealed why she left Sushant Singh Rajput's house on June 8, 2020.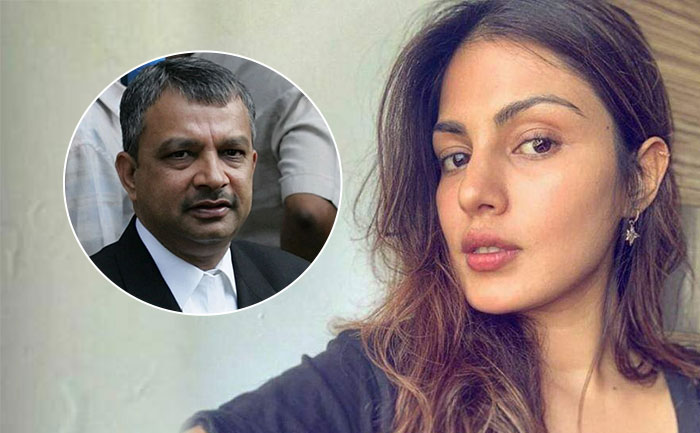 Sushant Singh Rajput's girlfriend Rhea Chakraborty has filed a case against his sisters Meetu Singh and Priyanka Singh, she also alleged that they had forged a prescription and had given the later actor medication without consultation while being familiar with his mental health state. However, the Central Bureau Of Investigation (CBI) labelled Rhea's allegations as unproven.
The Mumbai Police then filed an affidavit in the High Court saying that they were duty-bound to register a case as it "disclosed commission of the offence". "The FIR (against Priyanka and Meetu) was registered based on the information provided by the first informant (Chakraborty) disclosing commission of offence," the affidavit said.
Happy birthday to the most beautiful " supermassive black hole " that is known to mankind !
Shine on you crazy diamond @itsSSR 💕💥❤️🌈⭐️🍭💜🧡 #boywithagoldenheart #rheality pic.twitter.com/jtHkbS3zbs

— Rhea Chakraborty (@Tweet2Rhea) January 21, 2020
Now, Rhea's lawyer, Satish Maneshinde, issued an official statement that said that SSR's family was aware of his treatment, "The FIR filed by Rhea Chakraborty was for a specific offence of having forged a prescription and administered illegally, medicines which were already communicated to Sushant Singh Rajput by Priyanka Singh in her messages on 8th June 2020.  Those medicines were administered more so when the family was aware that SSR was addicted to Drugs and under treatment at Mumbai," reported Zoom TV.
The lawyer, further said that the time SSR shared his inability to get the medicines without the prescription, his sister obtained a 'fraudulent' prescription from a known doctor, who was not a mental health expert, he said that the doctor performed an offence which falls under the NDPS (Narcotic Drugs and Psychotropic Substances) Act.
The lawyer, Satish also mentioned that Sushant was consulting 5 doctors who had recommended him to stop consuming narcotic substances as he was under medication for his mental health since the actor refused to do so, Rhea's exit from SSR home was inevitable and as per his wish.
ALSO READ: Rhea Chakraborty To Take Legal Action Against Ankita Lokhande?