Rick and Morty Gets A Japanese Anime Short Ahead Of Season 4
The short features intense violence according to Jason DeMarco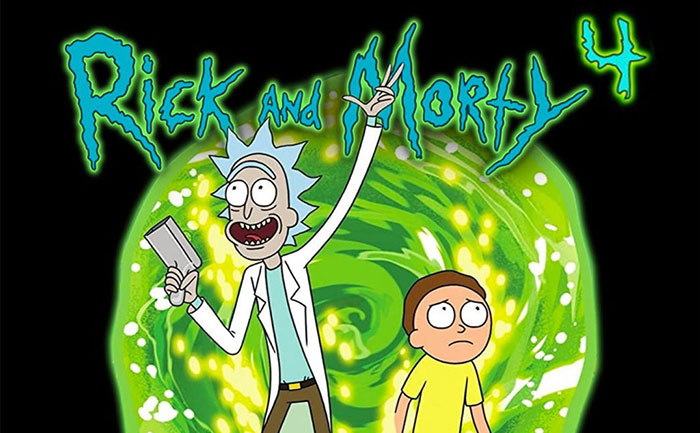 The second half of Rick and Morty Season 4 might not have a release date yet but fans can see their favorite character in a Japanese makeover with anime short "Samurai & Shogun". US broadcaster Adult Swim surprised fans with the short film over the weekend.
Rick and Morty Japanese dub artists Youhei Tadano and Keisuke Chiba play Rick WTM-72 and Shogun Morty for the short film. The film has a 5-minute duration and has been made by Tokyo-based Studio DEEN. Kaichi Sato has served as a writer-director on the project. Koji Iijima is the producer while Maki Terashima-Furuta served as the executive producer on the Rick and Morty Japanese short.
In "Samurai & Shogun", Rick WTM-72 and Shogun Morty travel through a wasteland but have to fight several Ninja Ricks. Staying true to the Japanese anime style, the short film features a lot of blood and screaming.
Adult Swim's senior VP and creative director, Jason DeMarco, took to Twitter to confirm that the Rick and Morty short film "Samurai & Shogun" is inspired by the Lone Wolf & Cub manga. He also confirmed that the team spent a year creating the 5-minute Rick and Morty Japanese anime short. He wrote, "Yeah so we spent a year putting together a five minute Rick and Morty Lone Wolf & Cub anime short for you guys. Here it is, hope you dig it! Don't tell me we don't have the most fun!"
He also issued a trigger warning, telling fans that the Japanese short featured intense violence. He shared, "Oh and trigger warning: FOUNTAINS OF BLOOD. MULTIPLE BEHEADINGS. Enjoy"
ALSO READ: Top 10 Best 'Rick And Morty' Quotes That Will Blow Your Mind