Rishabh Pant's dismissal was turning point: Virat Kohli after loss in 1st T20I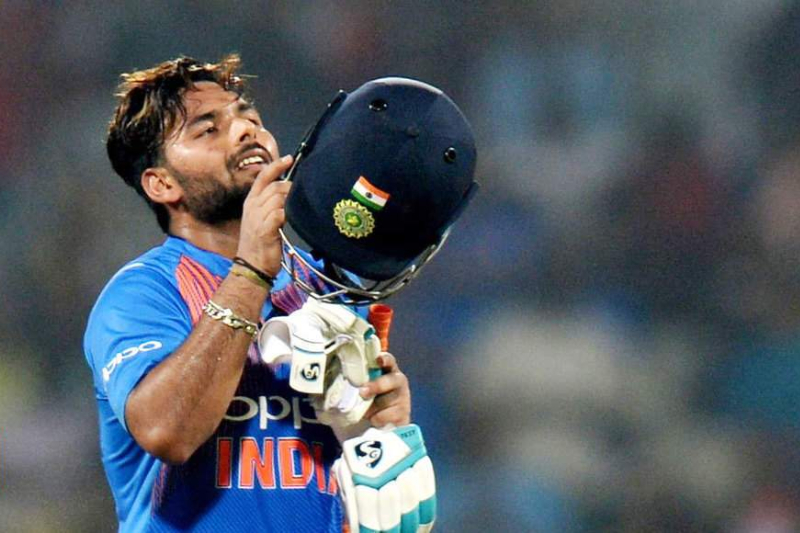 Indian skipper Virat Kohli said that Rishabh Pant's dismissal in the 1st T20I was the turning point for the side as they went down by an agonising margin of four runs in a rain-shortened thriller in Brisbane.
Pant and Dinesh Karthik looked good to take India home after they added 51 runs in just 3.5 overs but the Delhi stumper's perished in an effort to execute a reverse scoop off Andrew Tye's bowling.
Also read: Australia vs India: Visitors go down by four runs in opening T20I
"It was a close game, exciting one for the crowd to watch and for the players as well, was a see-saw battle. We started well with the bat, fumbled in the middle overs, in the end, we thought we'll win with Pant and Karthik but it changed again with Pant's dismissal," Kohli said, after the match.
The captain nonetheless had words of praise for opener Shikhar Dhawan, who came up with an exciting innings of 76 runs off 42 balls after a string of poor scores that started from the tour of England earlier this year.
"He's (Dhawan) a very strong player at the top of the order. He hasn't got a T20 hundred yet, but the way he plays it really benefits the team. That's how it goes in the game. What we can do is learn from them and get back better," Kohli added.
The next two matches on November 23 and 25 is a good thing for the team, reckoned Kohli as they won't have time to sit back and rue this loss.
"On the day, if we can have three-four guys to stand up for the team, that's what we want. Don't have much time to think of things, which can be a good thing as well as a bad thing," the 30-year-old added.
Despite having ended on the winning side, Australian skipper Aaron Finch reckoned that he never really understood the DLS method.
Thought the boys played really well, especially in the middle overs with the bat," he said, before adding,"Never been my strong point at school (maths)."
Meanwhile, it was Adam Zampa, who landed a body blow on the Indian chase after he got Kohli to sky one up in the air. The Indian captain looked uncharacteristic of an eight-ball four-run innings.
"Really good feeling. Virat being the player he is, just thought he was a big wicket at the time. Getting him out, I was really excited," Zampa said.
Image credit- Stay Up to Date