Riverdale star Vanessa Morgan And Michael Kopech Split During Their First Pregnancy
The news comes close on the heels of the Riverdale star announcing her pregnancy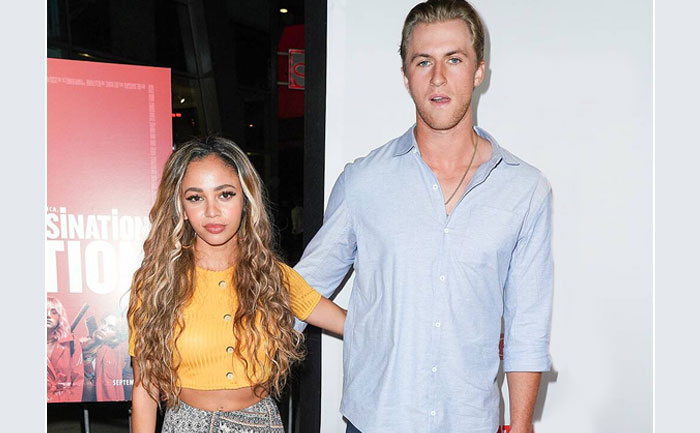 Riverdale star Vanessa Morgan and Michael Kopech are splitting up after six months of marriage. Vanessa is currently pregnant with their first child. The Chicago Tribune has reported that Chicago White Sox pitcher Michael Kopech has filed for divorce in Texas on June 19. Meanwhile, a representative for Vanessa Morgan has confirmed to People magazine that Michael Kopech is the father. However, no official comments have been made about the divorce filing.
The news about the divorce comes close on the heels of the Riverdale star announcing her pregnancy. Vanessa Morgan shared photos and videos announcing the pregnancy on Instagram on Friday but Michael Kopech was conspicuously absent.
"Exciting news… I am overjoyed to be welcoming my baby boy into the world this January. This little guy has already brought me so much happiness and a feeling of such a greater purpose. I cannot wait to meet you!!" she wrote in her Instagram post.
Moreover, she addressed the baby in an emotional statement in her post. She wrote, "I can't believe how much growth & strength you've already given me as your mom. It's like God knew I needed you, my angel. The universe works in mysterious ways but always times everything the way it was meant to be." "Lil one you were made with so much love & already exude a light so strong it warms my belly. Thank you, God, for this blessing. I'm just so happy & can't wait to dedicate every day to being the best mommy I can be,"
Morgan and Kopech tied the knot this January in an intimate ceremony at the Walton Historic House in Florida.