Rohit says that he keeps learning from MS Dhoni after Asia Cup success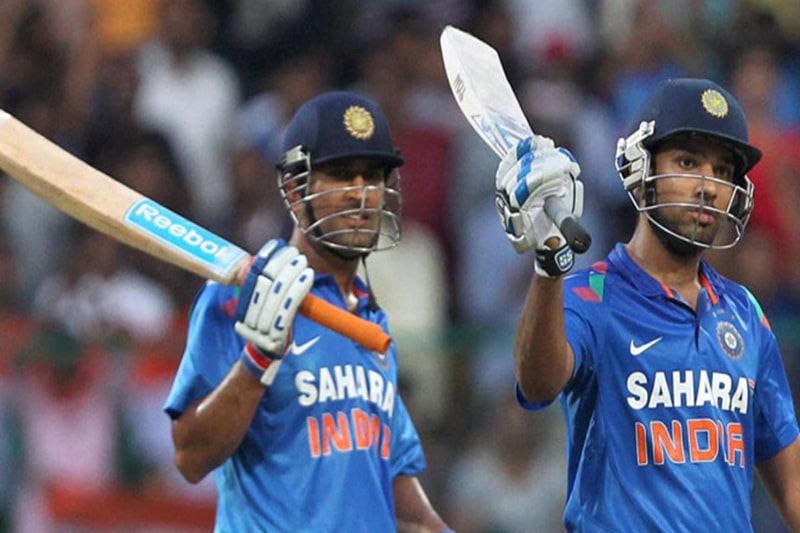 India's stand-in captain Rohit Sharma said that he's learnt a lot about staying calm in pressure situations from former skipper Mahendra Singh Dhoni after India clinched a thrilling three-wicket win against Bangladesh to bag their seventh Asia Cup title on Friday.
"We always keep learning from Dhoni bhai because he was an amazing captain. I've seen him captaining for so many years. He doesn't panic and thinks before taking a decision. We have played under him for so many years, he always advises us, whatever be the situation," Rohit, after the match was quoted as saying by Hindustan Times.
He further added that the team has been performing well throughout the competition and that is what helped them defend their Asia Cup title successfully.
Also read: Asia Cup 2018: Virat Kohli mighty impressed with India's performance
"We played some good cricket throughout the tournament and this is the reward of all the hard work throughout the tournament. I have been part of games like this before and credit to the guys in the middle to handle the pressure and to cross the finishing line was a fantastic effort," said the skipper.
The right-hander also hailed the ability of Bangladesh to fight back and make it tough for India to get the runs They put us under pressure in the first 10 overs," added Rohit.
The Bangladeshi batsmen got off to a rollicking start with Liton Das giving it his all against the Indian bowling to register his maiden ODI hundred. But Rohit revealed that he had planned to use the spinners once the ball became a bit old.
"We thought if the ball got older, the spinners would do the work for us. It was important to keep it tight and we have done that well throughout the tournament," he said.
Rohit captaincy has been one of the reasons for India's victorious campaign in the Asia Cup this season and he has in fact drawn praise for his leadership skills in the tournament.
Speaking on this, the opener played down his role and credited the team for the performance.
He said, "If you have a team like that, the captain will always look good. It wouldn't be easy if we didn't have the support of the remaining 10 players, so I am really proud of the boys."
The weather in the UAE was quite warm but the fans still came out in large numbers to root for the team and Rohit, thanked them for all the support.
"I would like to thank the crowd, who have come out in huge numbers to support us throughout the tournament and I'm sure they're going back extremely pleased," the Mumbai batsman said.