Acting pioneer Roshan Taneja leaves for heavenly abode
He was 87 and breathed his last yesterday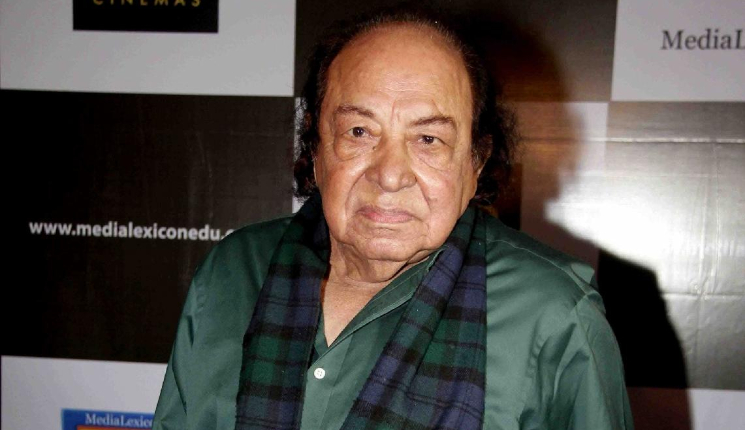 The ultimate acting guru in Bollywood, Roshan Taneja breathed his last yesterday. He has trained people like Jaya Bachchan, Shabana Azmi, Rakesh Bedi and Aamir Khan in the field of Acting.
His son Rohit Taneja confirmed the news to IANS saying "My father passed away last night (Friday) at 9.30 p.m. in his sleep at home after a prolonged illness." The funeral will reportedly take place in Santacruz to day evening.
Roshan Taneja was the founder of FTII in Pune and the chairperson of the acting department formerly. He is even credited as the pioneer of method acting. Shabana Azmi wrote on her twitter "I was privileged to be trained in Acting by him. My deepest condolences to his family. RIP Taneja Sir."
Late last night came the sad news that @RoshanTaneja passed away.He was my Guru at FTII and the only person whos feet I touched.I was privileged to be trained in Acting by https://t.co/TDtYgGxmLh deepest condolences to Didi and the family. RIP Taneja Sir

— Azmi Shabana (@AzmiShabana) May 11, 2019
Actor Rakesh Bedi shared a picture of himself with Roshan Taneja
A very sad day for me. My guru Shri Roshan Taneja expired yesterday. I owe my career to him. RIP pic.twitter.com/XpdCLpR367

— rakesh bedi (@bolbedibol) May 11, 2019
Our Guru Roshan Taneja passed away. May the departed soul rest in eternal peace. He was an excellent teacher who taught for the love of acting and made us all feel like family #RipRoshanTaneja ji

— Vindu Dara Singh (@RealVinduSingh) May 11, 2019
Roshan Taneja was 87 and passed away in his sleep. He has trained an innumerable number of talents. May his soul rest in peace.