Ram temple main issue for RSS national event, cattle conservation follows suit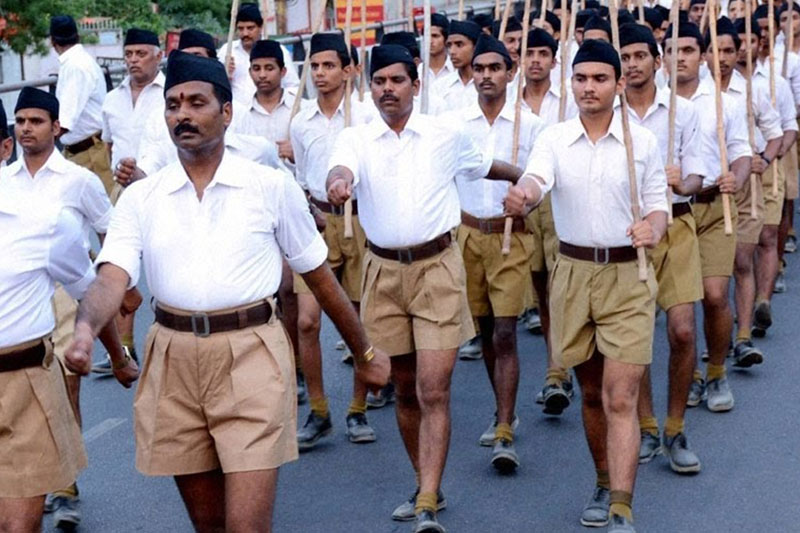 Rashtriya Swayamsevak Sangh is going to organise a three-day outreach programme from Monday in the national capital. The main agenda for organising the event is raising the Ayodhya issue once again in the public domain and spread awareness about it, claim sources. Also, Ram temple and cattle conservation are on the cards.
Among other issues that would be discussed in the three-day-long event include agriculture, rural healthcare and economy. Speaking to NDTV, vice president of the RSS, Alok Kumar, said that the organisation welcomes all discussions and criticisms. He said, "We welcome all discussions and criticisms."
However, RSS chief Mohan Bhagwat will devote an hour-and-a-half taking questions from the special invitees, said a report published in the news website. But for the answers, the invitees will have to write their questions and submit it before the session on Wednesday.
Making the invitee list secret this time, as the Hindu outfit do not want a controversy, one of the organisers said, "Anyone who is seen as a key decision maker in their party is being invited." Giving a hint on who are being invited, the organiser said informed that thirty people from every sector are being invited and in all more than 1,000 guests are on the list. In that list top bureaucrats, scientists, ex-service chiefs and all political parties have been invited.
ALSO READ: RSS to invite 60 countries for 3-day lecture, excluding Pakistan