Emergency landing of plane in Russia leaves 40 dead
Landing took place in Moscow airport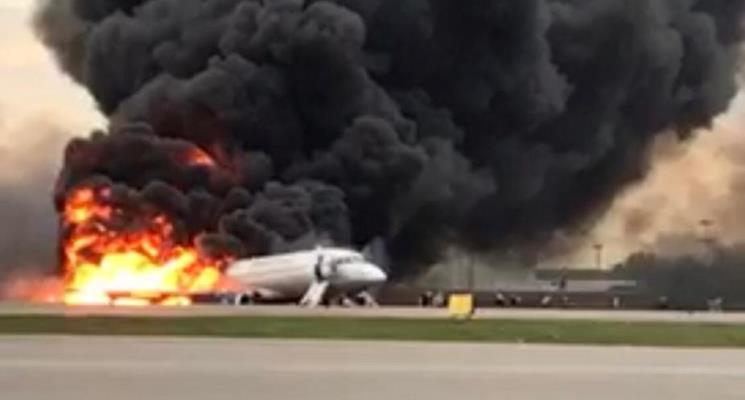 Early on Monday, a viral video of people jumping out of a plane engulfed in fire at the Moscow airport, Russia. The plane was the SSJ100 better known as Superjet.  According to the officials, the Russian aeroplane burst into flames while making an emergency landing at Moscow's Sheremetyevo airport in Russia on Sunday.
The superjet operated by Russian Aeroloft had 73 passengers and 5 crew members. But while the plane made an emergency landing, about 40 people died. The reports according to Health Minister Veronika Skvortsova of Russia suggest amongst all the deceased, one was a pilot and two were teenagers.
The video shows people jumping out of the plane and some even had their luggage along with them.
Sukhoi Superjet 100 Moscow-Murmansk caught fire in Sheremtyevo https://t.co/dnTC69wgJ6 #Russia pic.twitter.com/A5G3lPtpRE

— Liveuamap (@Liveuamap) May 5, 2019
The plane had taken off from Sheremetyevo Airport for the northern city of Murmansk in Russia. But it turned back for unspecified reasons and then caught fire.
According to officials, the pilot had 1400+hours of experience in flying the plane. They also said that the plane had received maintenance at the beginning of April itself. The plane is mainly used as a replacement for outdated Soviet-era aircraft but is used for commercial purposes in places like Mexico and Armenia.
This the second time such a fatal accident has happened. In 2012, the plane was on a demonstration flight. But it crashed on an Indonesian mountain killing all 45 onboard.