Ryan Reynolds Jokes Blake Lively's mother Is Hunting For Him
Blake Lively also promoted the noble cause through her Instagram story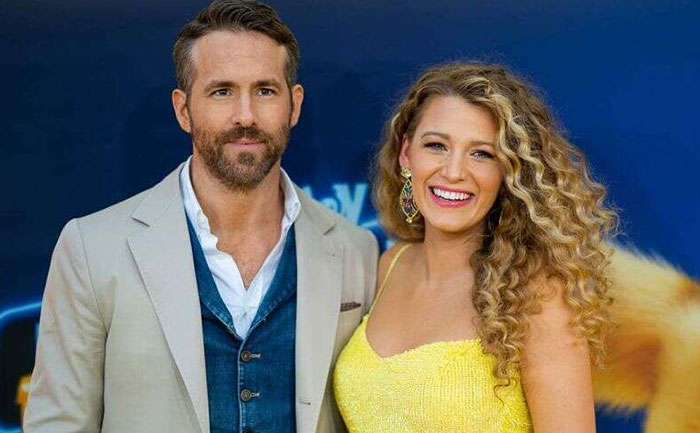 Ryan Reynolds and Blake Lively are raising awareness for COVID-19 while keeping the good-natured humor alive. Reynolds shared a video on social media promoting his fans to support a COVID-19 charity. The actor wore a Conquer COVID-19 t-shirt to promote the cause.
The organization has been working towards providing resources and support to medical workers on the front lines of the pandemic.
"Are you sick and tired of fashion? Is your mother-in-law hunting you?" the Deadpool star said in his video. "We're asking every Canadian to purchase this t-shirt, and as you can see, is boring as f—k," he added. "This shirt is so unremarkable that it actually renders its wearer completely invisible. For instance, I'm quarantining with my mother-in-law and she's been looking for me for days."
Ryan Reynolds did not forget to emphasize the reason for the video as he stated that the proceeds from the shirt will go directly towards buying PPE for frontline personnel in the COVID-19 fight.
"100% of the proceeds of this horrific shirt are gonna go to buying PPE for frontline personnel in our most vulnerable communities. Now, I know that's not an exciting prospect or point, but the faster we get those guys protected, the faster they get us back to boring," Reynolds stated.
The video even featured a brief voice cameo from Ryan Reynold's mother-in-law Elaine Lively.
"Ryan, are you in here, darling?" she called Ryan out, prompting the actor to freeze in his place. "I could have sworn I heard his voice."
Blake Lively also promoted the noble cause through her Instagram story. "I literally fell asleep looking at this shirt. But it's for a good cause".
ALSO READ: Hugh Jackman Reveals His Feud With Ryan Reynolds Began Because Of This Actress