There weren't any safety concerns in India: Ambre Allinckx's parents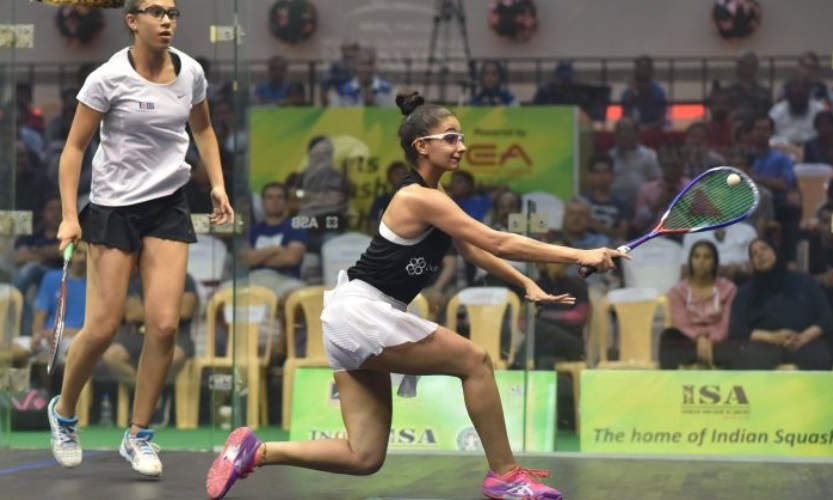 Ambre Allinckx had refused to travel to India citing safety reasons and the fear induced from the growing crime cases in India. She skipped the World Championships as her parents were not keen on sending the Swiss number one for the event in Chennai.
Her parents clarified by denying the allegations and said that the media had spread wrong information. They termed the media report as a lie or a journalistic invention.
Also read: Ambre Allinckx skips World Championships citing safety reasons
The entire chapter started when a media report stated that she pulled out of the tournament due to safety concerns in India. The Squash player came under pump and was criticised to some extent for her decision to not feature in the big event.
"Ambre Allinckx couldn't make it because her parents did not want her to make the trip," Swiss coach Pascal Bhurin had stated back then.
Ambre's parents Igor and Valerie clarified in a message to a leading Squash website saying "we, as parent, never were concerned about safety in India. This is a lie or a journalist invention."
"We wanted to have summer holidays as a family and due to the father's work this has to take place in July. So nothing in our decision was about safety. Ambre has already travel to Egypt, Morocco, Tunisia, Poland, France, Germany, Czech Republic, Italy, Mexico, etc and we never considered India as a place more dangerous that these ones. We never read articles or saw TV emission about this. Again, this is speculation, or invention," they added.
The Squash players parents also showed their love towards India by saying that they would love to visit India but not at the present moment as many people are showing a lot of hate towards the youngster.