SAFF Cup: India cruise past Sri Lanka 2-0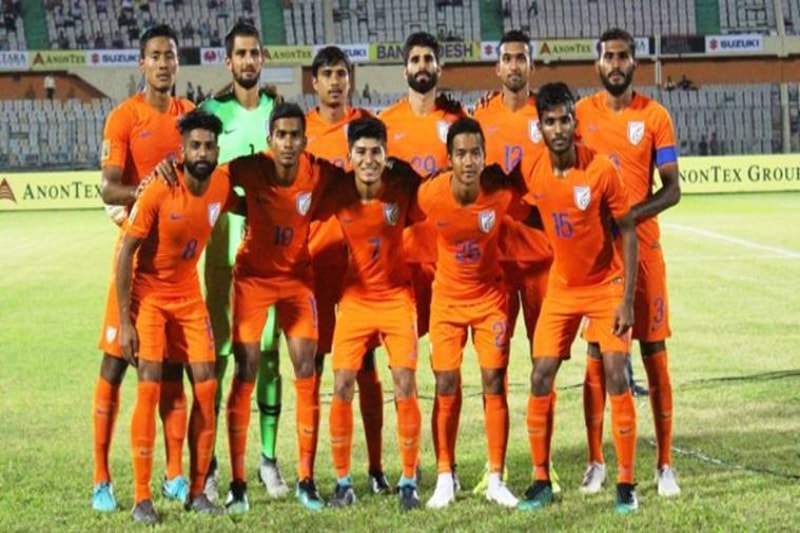 Riding on goals from Ashique Kuruniyan and Lalianzuala Chhangte, India cruised to an easy 2-0 win over neighbours Sri Lanka in their first match of the SAAF cup football tournament on Thursday. From the very beginning, India showed signs of dominance as in just a few minutes, Ashique attacked from the left-wing.
Fielding the youngest team in the competition, the Indians continued to breeze past the Sri Lankan defence and the Sri Lankans held them till the 36th minute when Ashique got off the mark in his international career when his speedy shot went into the back of the net with a diving effort from the goalkeeper going in vain.
It was followed by some good saves by Sri Lankan stopper as India made their intentions of increasing their lead, quite clear. Their efforts bore fruit in the second half when Chhangte's cross from the left-flank went into the net after the goalie failed to read it.
Sri Lanka found it hard to hold Chhangte, who, had changed flanks and was starting to look more threatening.
After an hour-mark, Nikhil Pujary, returning from an injury tried to slot home a corner from Anirudh Thapa but failed to do so with the ball going over the crossbar. India further had chances of building on their 2-0 lead but failed efforts from Farukh Chowdhury and substitute Manvir Singh didn't help at all. In the 75th minute, Farukh's shot hit the post after which Manvir failed to score on the rebound. But India ensured that they won 2-0 quite comfortably at the end. India would next go up against the Maldives this Sunday.