Sagittarius Love Horoscope 2019: Personality, Traits, Compatibility & Celebs Born Under This Zodiac Sign
Sagittarius Love Horoscope: All you wanted to know about the person born between November 22 - December 21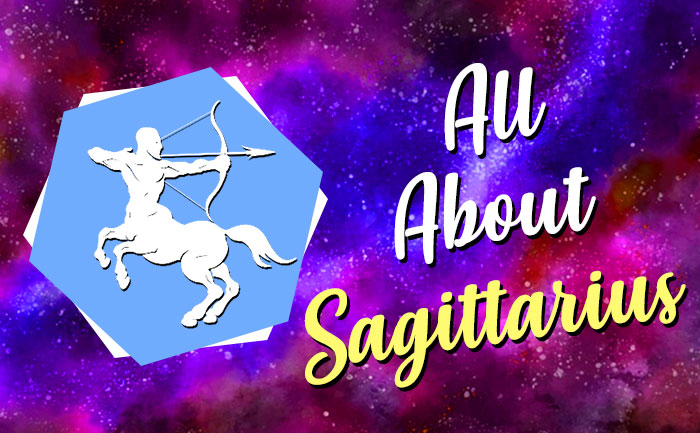 Sagittarius Love Horoscope 2019: All those born between November 22 – December 21 come under the sign of Sagittarius.  Big spirited and open-hearted Sagittarians are born natural leaders. The persons born under the ninth Zodiac sign are idealistic, optimistic and independent. They are also one of the biggest travelers among all zodiac signs.
Sagittarius are wild, fun-loving with a zest for life. Yes,  people born under the sign of Sagittarius are very playful and humorous. The ruling planet of Sagittarius is Jupiter therefore their enthusiasm knows no bounds.  They also possess a great sense of humour and intense curiosity. Freedom is their greatest treasure. They are also brutally honest and tactless too
Sagittarius is a mutable fire sign. The ultimate way of life for this zodiac sign is to garner as much experience as they can.   Lucky colour for them is Blue and the lucky day is Thursday. Their lucky numbers are  3, 7, 9, 12, 21.
Everything you need to know about Sagittarius Love Horoscope 2019:
Sagittarius Zodiac Sign Personality:
Sagittarius is a sign that loves to roam and wander. Most have a large group of friends, all who all have different lifestyles, opinions, tastes, and experiences. This zodiac sign can be rather impatient with people who are happy staying in their routines. They find peace and harmony in pursuing spiritual experiences. They also tend to be highly intelligent and need lots of mental stimulation to keep themselves motivated and happy. Their outgoing, compassionate nature means that they are constantly trying to bring harmony in the life of their close ones.
Sagittarius With Family: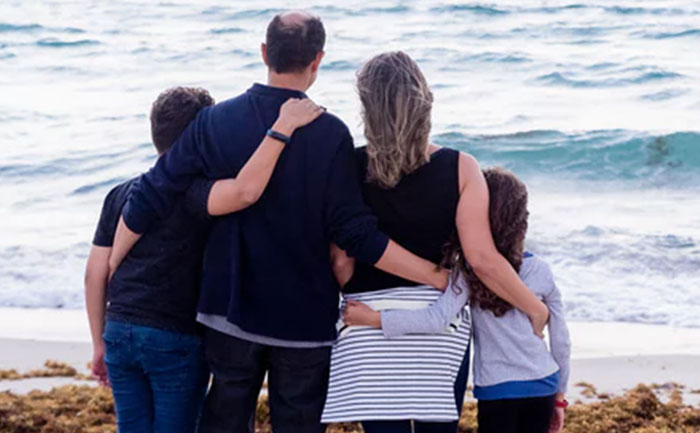 Sagittarius is dedicated and willing to do almost anything when it comes to family. They are very open-handed and kind and will be always loyal to their loved ones. Sagittarius loves life, adores laughing and is always eager to undertake funny and crazy things. They are also responsible and family-oriented. They struggle a lot for their families.
Sagittarius as a Friend: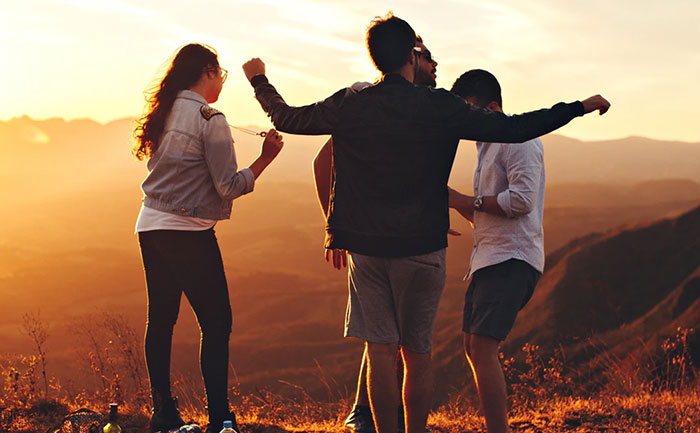 Sagittarius is very vivacious and amusing, thus, they are never short of friends wherever they go. As they are fun-loving and they can make even a boring activity an interesting one. Sagittarius has an outgoing personality and has no difficulty cultivating lasting friendships. They are an exciting friend to have. Their open communication makes them easy to get along with anyone.
Sagittarius as a Lover: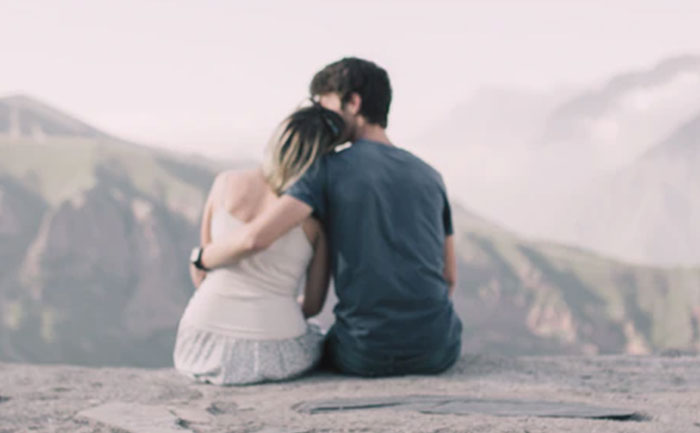 Sagittarius is very attentive in a relationship. They will plan special things just to make their loved ones happy. When in a relationship, Sagittarians are always ready for a vacation to unknown places and will do their best to make things interesting. They enjoy change and adventure. They are very innocent and often accept people just as they are. They are expressive in showing their affections but they do best in a relationship where they can have plenty of space to roam free and explore unknown places.
Sagittarius at Work: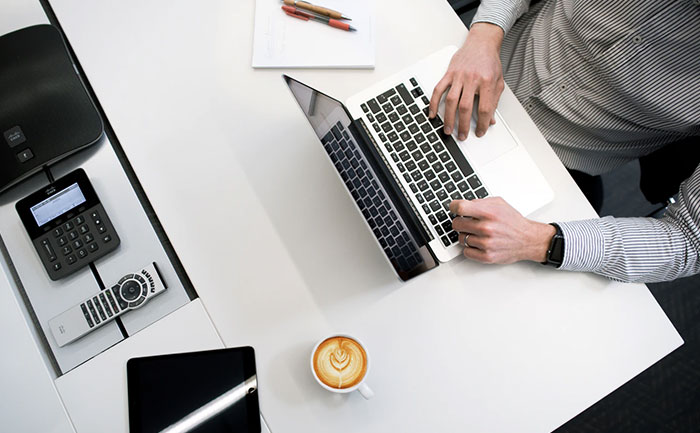 Sagittarius is known for bold ideas, open communication, and the ability to philosophize about anything! These things all make Sagittarians valuable employees. You will always make life more interesting for your coworkers. Sagittarius liven up any work environment. This is especially true if the Sagittarian is in a work environment that complements their personality.  They will not only enjoy working but will also thrive in these kinds of work environments. This zodiac sign is perhaps the most adventurous, and nothing will hold them back from exploring numerous paths.
Jobs such as Sales, Marketing, Arts and Humanities, or Public Service are appropriate for this powerful zodiac sign.
Signs Compatible With Sagittarius: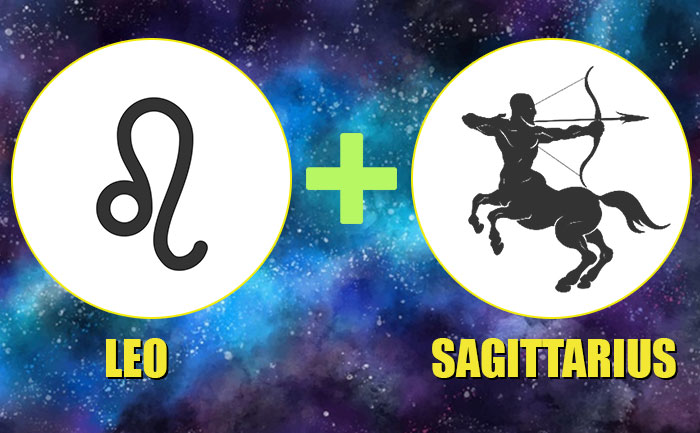 The most compatible signs with Sagittarius are considered to be Aries, Aquarius, and Leo.
Aries and Sagittarius is a great match. You're both highly adventurous,  spontaneous, outgoing and fun-loving. Not many other signs can keep up with either of you. In each other, you have finally found someone who will enjoy the challenge of keeping up with you.
Aquarius and Sagittarius These signs are both freedom seekers; they are open to reality and sharply intelligent. Aquarius will enjoy trying to unmask Sagittarius, who can wear different faces in front of others and in private. They are both charismatic personalities, and both will appreciate that they have a wide circle of friends.
Leo and Sagittarius  As two fire signs,  Leo and Sagittarius share a warm love for each other. When they start dating,  they will feel liberated to be exactly who they are with each other. This couple is full of life and fun to be around, with each person encouraging the other to aim high!
Signs Incompatible with Sagittarius: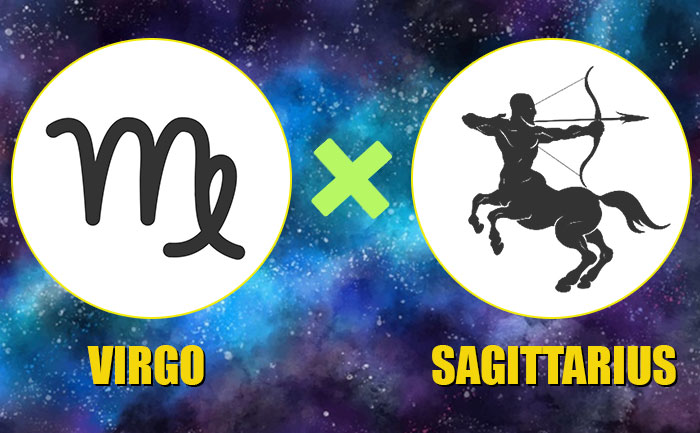 The least compatible signs with Sagittarius are generally considered to be Virgo and Pisces.
Virgo and Sagittarius: Virgo and Sagittarius have unique approaches to life; Virgo is more practical and less distracted, while Sagittarius is the energetic explorer. It can be hard for Sagittarius to go along with the pragmatic realism of Virgo. Virgo may have a hard time accepting the Sagittarian energy.
Pisces and Sagittarius:  Sagittarius is a Fire Sign and Pisces is a Water Sign. Pisces can be emotionally draining for the Archer, whereas Water dampens Sagittarius's fiery spirit.  Regardless of the purpose of each little thing they do, they will often have twisted expectations from each other and this will lead to unintentional dishonesty.
 Celebrities born under Sagittarius sign: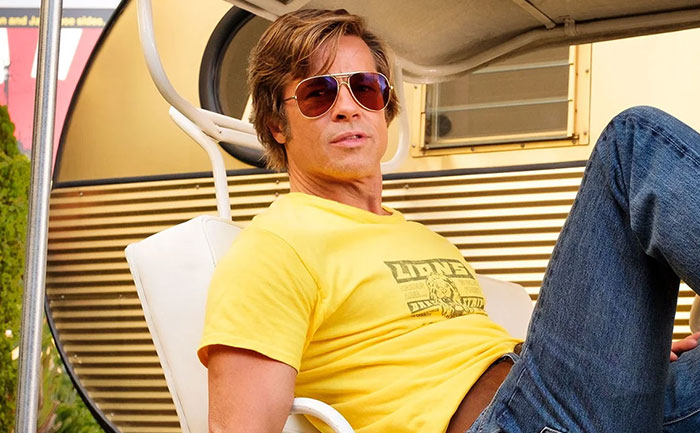 Arjun Ram Pal
Dharmendra Deol
Rana Daggubati
Daggubati Venkatesh
John Abraham
Brad Pitt
 Miley Cyrus
Taylor Swift
Scarlett Johansson
Mark Ruffalo
Lucy Liu
Judy Dench
Also Read:  Scorpio Love Horoscope: Personality,Traits, Compatibility And Celebs Born Under This Zodiac Sign