Saira Banu Reveals Dilip Kumar Not Well; Asks Fans To Pray For His Health
Saira Banu asks fans to pray for Dilip Kumar's health; says, 'He's not too well'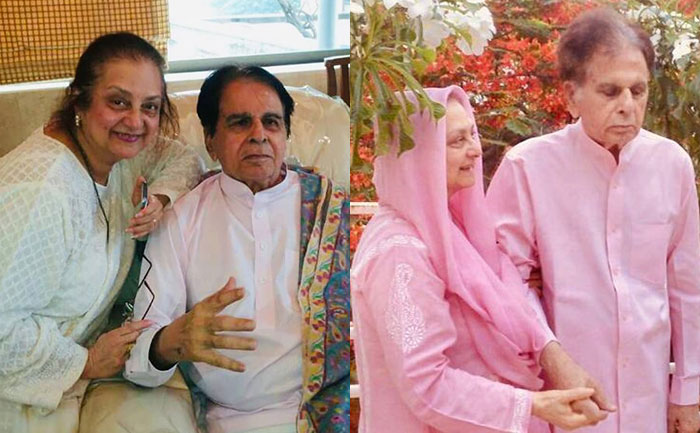 Bollywood's iconic actor Dilip Kumar is not too well and has low immunity, revealed his wife Saira Banu. The yesteryear actress further asked the legendary actors fans to pray for his health. She further added that she is taking care of her husband not to get praises but out of love and sheer adulation for him.
In an interview with Times Of India, Saira Banu said, "He's not too well. He's weak. At times, he walks into the hall and back to his room. His immunity is low. Pray for his welfare. We are grateful to God for each day." It is out of love and not duress that I look after Dilip saab. I am not looking for praises to be called a devoted wife. Just to touch him and cuddle him is the world's best thing that's happening to me. I adore him and he is my breath itself."
This year in October, Dilip Kumar's brothers, Aslam Khan and Ahsan Khan passed away after contracting coronavirus. It happened just days before Saira Banu and Dilip Kumar's anniversary on October 11. Saira Banu had told Times of India that she didn't inform Dilip Kumar about the deaths of his brothers.
The actor had shared that due to COVID-19 Pandemic he is in complete isolation. Dilip Saab's official Twitter handle tweeted, "I am under complete isolation and quarantine due to the #CoronavirusOutbreak. Saira has left nothing to chance, ensuring I do not catch any infection."
We pray for the actor's good health.
Also Read: Dilip Kumar's Youngest Brother Ehsan Khan Passes Away