Salman Khan And Katrina Kaif Starrer 'Bharat' Rings One Year Of Its Release
Salman Khan And Katrina Kaif's Film 'Bharat' Completes Its One Year After Release. Reasons Why Film Is A Must Watch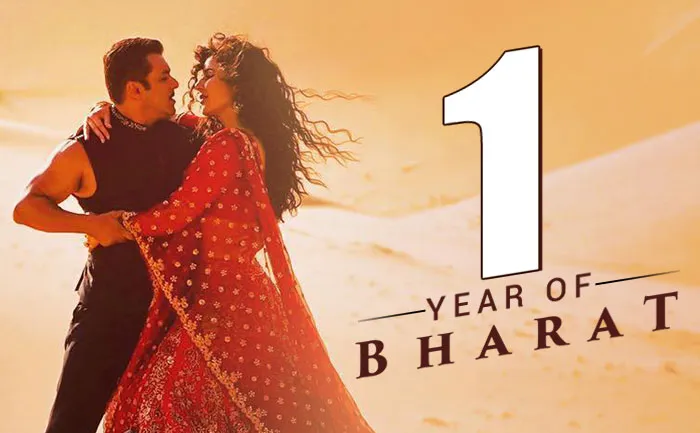 Superstar of Bollywood, Salman Khan is known for pulling out great crowd at the box-office with his action-packed films. On June 5th last year, the actor released his film 'Bharat' which also starred Katrina Kaif, Disha Patani and Sunil Grover in the key role. The film is hailed as a family entertainer and is a must-watch for some reasons.
Reasons Why Salman Khan And Katrina Kaif's 'Bharat' Is A Must Watch
Salman -Katrina's Onscreen Bonding
Salman Khan and Katrina Kaif are one such duo who are known for mesmerizing the audience with their onscreen bonding. The duo shared the screen space in films such as 'Ek Tha Tiger', 'Partner', 'Tiger', and few amongst others. They never fail to surprise their fans with their onscreen bonding in each of their films. Both of them won million hearts with their bonding in 'Bharat' too. The actors were seen portraying periodic roles.
Family Entertainer
The majority of Salman Khan films are family entertainers and the actor makes films to treat his fans, his fan base includes people from all age categories. And Salman makes films to treat his fans on the occasion of Eid and thus, the content in his films is always suitable for the family audience.
https://www.instagram.com/p/BxltioNBChP/
Inspiring Journey Of Characters
Salman Khan was seen portraying a character from five different periods, thus, there is a change in the way he acts and his looks. The actor manages to connect emotionally with the audience in each of the different eras. From a daredevil circus performer to a miner in Saudi Arabia to a sailor to a son in search of his father to an old guy, the actor nails his screen presence aptly.
Peppy Music
One of the main reasons, why fans are always much anticipated for Salman's film are the songs and peppy music. The film 'Bharat' too has some amazing tracks and you can listen to them on loop. Although, songs such as 'Chashni', 'Zinda', 'Aithey Ya' are poles apart from each other, but they have emotionally connecting music worth keeping the audience hooked on to it.
For more such updates, stay hooked on to The Live Mirror.
Also Read: Atul Agnihotri On Wajid Khan: 'His Love For Salman Khan And Our Family Was Unconditional'