Did Salman Khan just mock Ranveer Singh's dressing sense?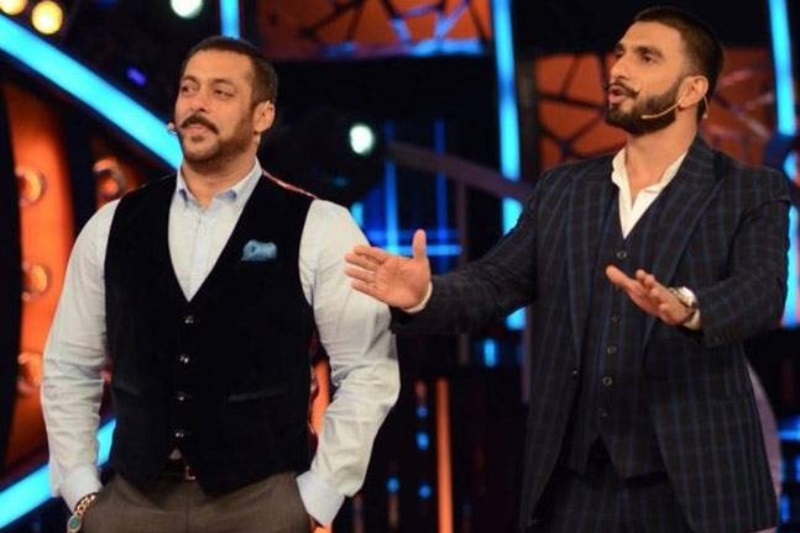 Salman Khan just launched Bigg Boss Season 12 in Goa and like always he made sure that he entertains the audiences. In a light and casual mood, Salman cracked a joke at a 'VICHITRA and Colorful dressed' member of media.
While handing him his prize, Salman cracked a joke and said, "Yeh kapde select kaun karta hai aapke liye? Ranveer Singh? (Who selects these clothes for you? Ranveer Singh?)". The audience burst into laughter.
Watch the video here:
Ranveer Singh is known in the film fraternity to experiment with his clothes. While sometimes it's a hit, other times it's a miss but surely the masses like him for standing out.
Salman Khan's Bigg Boss is based on the theme of Vichitra jodis this time and will premiere on September 16. In an interview with DNA, Salman said, "I find it interesting to watch people's behaviour in the house, and when I see something going wrong, I get involved in it, unlike the other hosts who play it right. Earlier in my life, a lot of things have gone wrong, takleef toh hoti hai. Not only for the person, but even the parents go through a lot of trouble and pain. That's the reason, when things go wrong in the Bigg Boss house, I tell them to not get into that space. But, honestly, this is where our country is going. If they do something that is not in our culture or go overboard then I step in for their sake. If those under the cameras inside the house are okay with behaving like that (badly) and people are watching them making it one of the highest-rated shows, obviously everyone is enjoying it."
Also read: Bigg Boss 12: Salman Khan's show timing changed