Samir Soni slams Kangana Ranaut, says, 'Stop shooting your gun off a poor dead man's shoulder'
Samir Soni, in a now-deleted Instagram post, lashes out at Kangana Ranaut for her recent interview.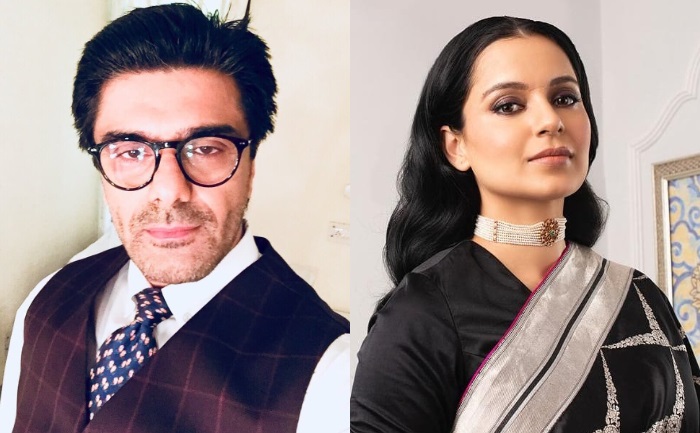 Kangana Ranaut has been grabbing headlines since Sushant Singh Rajput's demise. The actress called out Bollywood biggies for their double standards, she even called SSR's suicide a 'murder', and said that it was all planned by the 'movie mafia.' Now, Samir Soni lashed out at the 'Queen' actress for using Sushant's death for her personal vendetta.
In a now-deleted Instagram post, Samir Soni wrote, "I've said this before, Sushant Singh Rajput's death is a huge tragedy and he deserves justice. But I am against anyone (including Kangana) who is using his death to settle their own personal scores. Deplorable!"
Soni captioned the note as, "Stop shooting your gun off a poor dead man's shoulder. Have at least that much respect and for God's sake Kangna stop comparing yourself with Sushant, you're no match, in-spite of being an outsider he did nine huge films in only Six years. Only God knows what he would have achieved. #sushantsinghrajputfans."
However, the Bigg Boss star got trolled for his post, soon after, he deleted the post, he posted an apology on his Instagram, Samir wrote, "Good night folks and Thank You for giving me my first experience of being trolled. I guess I got a lot to learn," with the caption as, "Apologies and love to all. ❤️"
Take a look at Samir Soni's Instagram post:
Kangana Ranaut is yet to respond to the same. Till then, stay tuned to The Live Mirror for more updates.
ALSO READ: Taapsee Pannu Slams Kangana Ranaut: "I Refuse To Take Advantage Of Someone's Death"