Samsung Galaxy S10 Durability Test: Watch How Its Ultrasonic Fingerprint Survives Scratches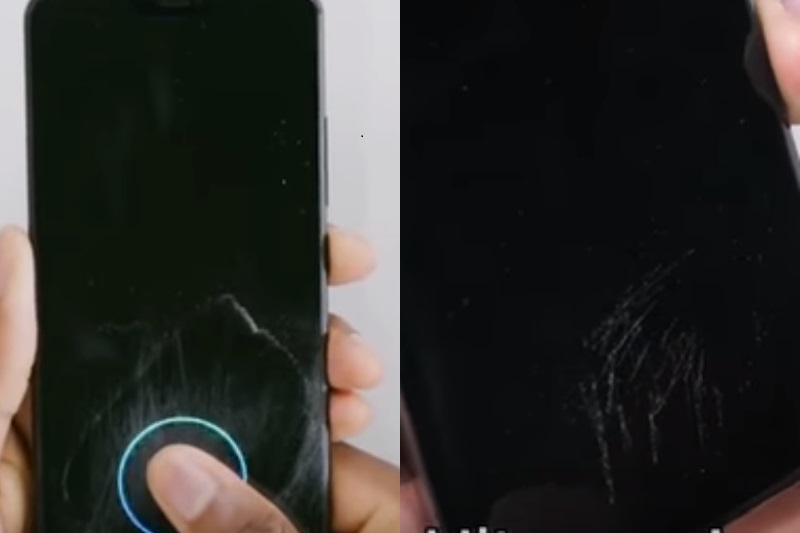 Samsung does not leave any stone unturned to introduce new technology even in its low budget device. The latest flagship smartphone Samsung Galaxy S10 has crossed it's all limit and fared quite well despite having several scratches on its fingerprint sensor. Yes, we are talking about Galaxy S10's ultrasonic fingerprint sensor, which has been tested by a popular YouTuber Jerry Everything, but it passed almost all the test except when the glass above it was cracked.
It is to be noted that Samsung Galaxy 10 comes with infinity-O-display and protected by Corning Gorilla Glass 6. The phone has triple camera set-up at the back comprising of 12 MP telephoto, 12 MP normal camera and 16 MP ultra-wide camera.
During the brutal smartphone durability test, the Samsung Galaxy S10, which flaunts a glass sandwich design with an aluminium frame running around the edges did a good job in bend test too. As we all know that Samsung has since long time using AMOLED display screens form several years and those have the tendency to show a permanent white ghost after prolonged exposure to heat. None of that here, though, and the screen completely recovered after a few seconds. That bodes well for a fiery apocalypse.
Despite Jerry Everything's brutal test, the Smartphone continues to perform well especially when he scratches on the ultrasonic fingerprint scanner. Unfortunately, cracks will foil the phone's most secure biometrics option.
In another test of the ultrasonic in-display fingerprint sensor's capability, popular YouTuber Marques Brownlee aka MKBHD also showed in a video in which he compared the in-display fingerprint sensor of Galaxy S10 with OnePlus 6T . However, the S10 fared flawlessly and performed better than OnePlus 6T when his thumb was wet.
Watch the video below:

Photo Credit: YouTube
Also Read: Compare Samsung Galaxy S10 vs Galaxy S10+ vs Galaxy S10e: Which One Is Better?