South Korea: Samsung Heir Jay Y Lee Gets Prison Term In Bribery Trial
Samsung's Jay Y Lee Gets 30 Month Prison Term In Bribery Trial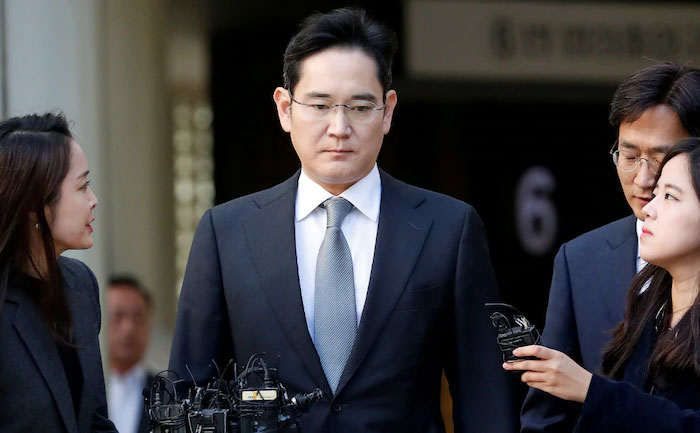 A South Korean court has sentenced Samsung Electronics vice chairman Jay Y Lee to two and a half years in prison. This is in an ongoing bribery case. Lee has been charged with bribing an associate of former President Park Geun Hye.
The Seoul High Court has first jailed Lee in 2017. This was after convicting the billionaire for his role in a corruption scandal. The result of the scandal ended with the toppling of former President Park Geun-Hye. After serving a year in the prison Lee was released in February 2018 as his five-year jail term was halved and later suspended. But the Supreme Court overturned that verdict and ordered a retrial in 2019. The SC sent the case to Seoul High Court that passed the sentence.
As per South Korean Law a jail term of three years or less can be suspended. But longer sentences, the person must serve out the term barring a presidential pardon.
Monday's sentencing can be appealed to the Supreme Court But as per Bloomberg report as the Supreme Court has already ruled on it once, chances are lower that is legal interpretation will change.
Lee has been the de facto head of Samsung Electronics since 2014. He assumed leadership of the company in 2014 when his father Lee Kun-hee was hospitalised with a heart attack in 2014.
Also Read: Samsung Galaxy S21: Everything About The Launch In India And Live-streaming