Rituparno Ghosh: The genius rediscovered through Sangeeta Dutta's lenses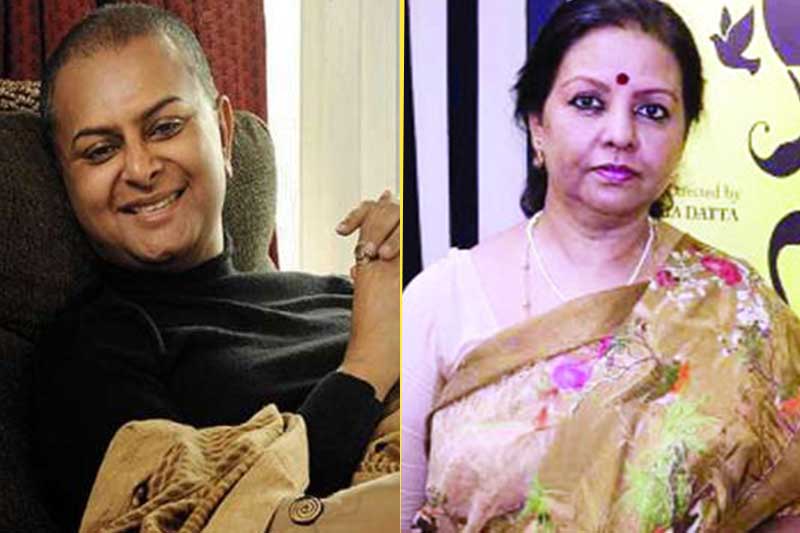 Just like his films, which always had big stars, late director Rituparno Ghosh's sexual transformation also made headlines. Even five years after Ghosh's sudden demise, talks on whether he was a man or a woman continue to be discussed. Filmmaker Sangeeta Dutta, also a close associate and friend of Ghosh, didn't want to sensationalise his
sexuality while she was making the documentary, Bird of Dusk on the multiple National Award-winning filmmaker. Instead, she wanted to assess his films and understand his intimate relationship with the city he called his home — Kolkata.
Bird of Dusk was premiered at the 20th MAMI Mumbai Film Festival with Star and it left the audience moved. For Dutta, who has known Ghosh since his university days, making a documentary on the Chokher Bali director was 'crucial and need of the hour'. "Ritu is still popular not just in Bengal but all over India. He enjoyed national and  international acclaims. But there has been no critical assessment of his work.  I was writing a book on him, titled Rituparno Ghosh: Cinema, Gender And Art. But by the time, we completed the book, Ritu was gone (he passed away on May 30, 2013). It was important to make a film on a person, who has argued for gender-free identity and was so influential in the world of cinema and arts," she says.
She adds, "The moment I finished writing the book and sent it off to the publisher, I started working on the documentary. I thought we need it do it as soon as possible… sometimes you know this is the right time to do something and if you don't do that thing within the stipulated time, you lose the moment."
For those unaware, Dutta, who has worked with Ghosh on Antarmahal, Chokher Bali and Raincoat, directed her debut film — Life Goes On — with Girish Karnad, Sharmila Tagore, Om Puri and Soha Ali Khan in 2009. Then, she helmed a documentary — The Way I See It (on Indian women filmmakers) and a dance film project — The Wife's Letter, apart
from writing several books on cinema.
Before the Indian premiere of Bird of Dusk, the documentary was screened at the New York Indian Film Festival in May and the London Indian Film Festival in July. It won the second prize in the 'best documentary' category at the Chicago Indian Film Festival in September and won the award for being the 'documentary in focus' at the Bay Area South Asian Film Festival.
Come December, Dutta will bring the documentary to Kolkata. "Nandan has agreed to screen the documentary and I am really happy. A theatrical release of a 92-minute documentary is heartening," says Dutta, also a renowned Rabindra Sangeet singer.
All his life, Ghosh has been at the centre of debate for his sexuality and in the later phase, his films like Chitrangada, Memories in March and Arekti Premer Golpo explored sexuality. Dutta welcomes the Supreme Court's decision of decriminalising Section 377 of the Indian Penal Code (IPC), which criminalises gay sex, but informs us that the release of the documentary is 'purely coincidental'. "There is no strategy involved. In a way, this documentary is a personal tribute to
a good friend with whom I discussed cinema, literature, art and love for Tagore," says Dutta, who is currently scripting her new film.
Dutta interviewed several actors who have worked with Ghosh — Soumitra Chatterjee, Aparna Sen, Nandita Das, Sharmila Tagore — and his trusted crew members like Arghyakamal Mitra, Avik Mukhopadhyay and Debojyoti
Mishra — to accumulate different viewpoints. "The documentary assesses an artiste, who had varied interests, was gifted and someone who has suffered from many layers of social exclusions. He was bullied in college because he was effeminate but he was extremely sharp. Artistes still hold him in high esteem and that is where the beauty of Ritu lies. I have interacted with several youngsters who have come out of the closet and they thank Ritu for showing the way," says Dutta, who has years of teaching and curating experiences in India and London to her credit.
Watch the trailer here
(The writer works with Eastern Chronicle, Kolkata)